text.skipToContent
text.skipToNavigation

Introducing the Protecta X - LED Linear Luminaire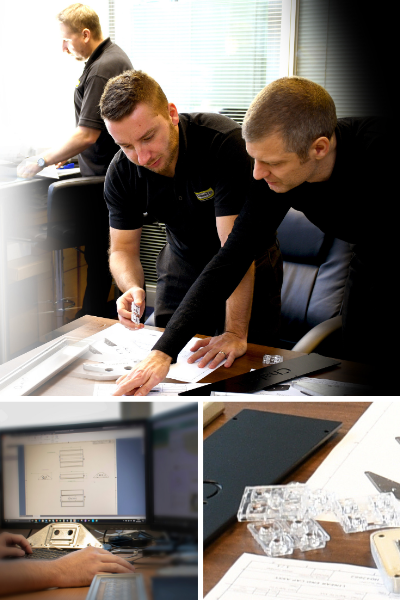 Be prepared to break the Linear Mould
The ideal solution for Industrial Applications - meet the Protecta X. For over 50 years, traditional linear luminaires have dominated lower level lighting applications. But the linear shape, designed for the fluorescent lamps they originally housed, actually inhibits the performance of LEDs. The Protecta X design puts LED technology at the centre for superior lumen output and an incredible lifespan. Take a look at some of the incredible features below or visit our dedicated Protecta X landing page to find out more.
120,000-hour maintenance free lifespan at 25 degC

The lumen output of a 4ft linear in a lightweight and slimline package using specialised optics

A targeted bright, white output with minimal spill light

Market-leading efficacy of = 135 lm/W

Multiple beam distributions available

Built for Industrial Environments
The Protecta X has been built using marine grade aluminium for exceptional performance in the harshest environments. Plus, with an ambient temperature range of 40 degC to +60 degC in standard models and -25 degC to +60 degC in the emergency variants, for hazardous areas - choose the Protecta X.
Putting the Customer at the Centre
Before designing the Protecta X the Chalmit team carried out an extensive voice of the customer survey. The key piece of feedback that came back because of this was that customers wanted two things - effortless installation and simple maintenance. To solve this, our team designed three essential features.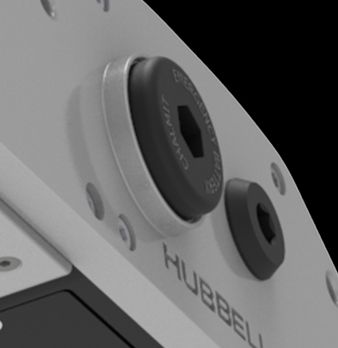 Innovative Battery Stick
The Emergency Protecta X is powered by an innovative battery stick which can be easily slotted in and out of the side of the luminaire, even after if has been installed on site, and without needing to access/ open the driver enclosure.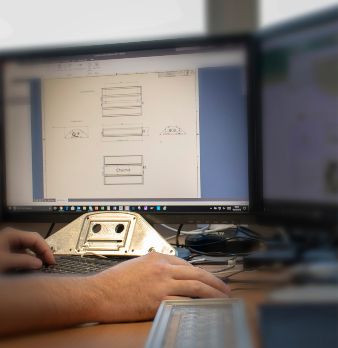 Front Access Panel

Gone are the days of removing everything from a linear Enclosure, including the LED array, to install wiring. The Protecta X's front access panel means there's no need to take the Enclosure apart - just take off the front panel, wire and go!
Single Wing Option

The Protecta X is available as a double wing luminaire as standard but a single wing version is also available. The single wing design is ideal for handrail mounting (approx. 0.8m) as well as easy access for installation and maintenance.
Product Details
General
Application

Industrial Safe Area
Surface Mount

Battery Type
6V 4Ah Nickel Metal Hydride (NiMH)
Color Rendering Index (CRI)
>70 CRI
Color Temperature
5000 K
Construction Material - Main
Marine Grade Aluminum
Emergency Illumination Time
90 min
Ingress Protection
IP66/67 to EN 60529
Light Source
LED Array
Material - Body
Marine grade aluminium
Material - Housing

Driver enclosure with epoxy powder finish (RAL 9005)
Polycarbonate diffuser

Mounting Type

Ceiling
Rail
Suspended
Pole
Wall

Series
X Series
Type
Linear
Certifications and Compliance
Certified Listed

CE Declaration
UK CA Declaration

Compliance

General Lighting Standards, EN 60598
IP66
IK10

Hazardous Rating(s)

Tamb -40°C to +60°C
Tamb -25°C to +60°C (EM)
Photometry (24)
| Product Name | Color Temp | CRI | Lumens | Lm/W | Watts | Dist. Type | Resources |
| --- | --- | --- | --- | --- | --- | --- | --- |
| Photometric File | PRXI/02L/LE | | | | | | | |
| Photometric File | PRXI/02L/LE/ASL | | | | | | | |
| Photometric File | PRXI/02L/LE/ASL/EM/3H | | | | | | | |
| Photometric File | PRXI/02L/LE/EM | | | | | | | |
| Photometric File | PRXI/02L/LE/EM/3H | | | | | | | |
| Photometric File | PRXI/02L/LE/EM/3H/OD | | | | | | | |
| Photometric File | PRXI/02L/LE/EM/OD | | | | | | | |
| Photometric File | PRXI/02L/LE/M | | | | | | | |
| Photometric File | PRXI/02L/LE/M/EM | | | | | | | |
| Photometric File | PRXI/02L/LE/M/EM/3H | | | | | | | |
| Photometric File | PRXI/02L/LE/OD | | | | | | | |
| Photometric File | PRXI/05L/LE | | | | | | | |
| Photometric File | PRXI/05L/LE/3H | | | | | | | |
| Photometric File | PRXI/05L/LE/3H/OD | | | | | | | |
| Photometric File | PRXI/05L/LE/ASL | | | | | | | |
| Photometric File | PRXI/05L/LE/ASL/EM/3H | | | | | | | |
| Photometric File | PRXI/05L/LE/ASW | | | | | | | |
| Photometric File | PRXI/05L/LE/ASW/EM/3H | | | | | | | |
| Photometric File | PRXI/05L/LE/EM | | | | | | | |
| Photometric File | PRXI/05L/LE/EM/OD | | | | | | | |
| Photometric File | PRXI/05L/LE/M | | | | | | | |
| Photometric File | PRXI/05L/LE/M/EM | | | | | | | |
| Photometric File | PRXI/05L/LE/M/EM/3H | | | | | | | |
| Photometric File | PRXI/05L/LE/OD | | | | | | | |