TEMPERATURE SCANNING
Enhancing Health and Safety
The New Access Control
As the world continues to adapt to having temperatures scanned in nearly all markets, businesses realize designating employees to conduct manual temperature scanning is time consuming and hinders productivity. TempSense is easily installed in entryways, specific rooms and any location where it is relevant to have temperatures taken. Within a 2-6 foot scanning radius, TempSense scans temperatures of everyone in that location. As precautions are being taken to ensure a safe return to work, now is the time to evaluate current access control systems and get the most out of them.
Explore TempSense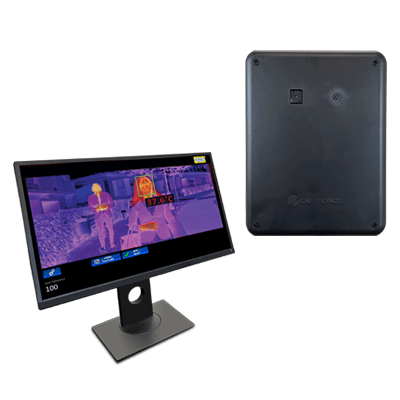 TempSense
*Monitor not included
Infrared Body Temperature Scanning
Rapid group temperature scanning for frequently traveled entryways.
Utilizes infrared technology
Self or user-controlled operation
Instant temperature detection
Stand alone and network options available
Watch TempSense in Action