AN AWARD-WINNING PROJECT

We're delighted to announce that our Ex Easy Access Enclosure range has won the coveted HazardEx Award for 'Best User Application, 2019'. The companies shortlisted had to provide "An application story highlighting the benefits of a product, system or service for use in hazardous areas." The Enclosure Range was given the award for the significant role it played in improving safety and efficiency during the Buncefield Aviation Storage Terminal Rebuild Project. Read on to find out how our range supported the project or click here to take a look at some of the other nominees on the HazardEx Website!
BUNCEFIELD, WHAT HAPPENED?
On Sunday 11th December 2005, disaster struck at the Buncefield Oil Storage Depot in Hemel Hempstead, UK as unleaded motor fuel was being pumped into storage tank 912. An incorrectly installed cut off switch, combined with gauges fitted to the tank which failed to warn of overfilling contributed to the UK's largest ever peacetime blaze. The severe damage to a site that had once handled 2.37 million metric tones of oil products a year prompted a complete revision of the standards for Fuel Storage Sites.
RE-BUILDING BUNCEFIELD
Armed with the 2009 HSE Standards and with safety as the highest priority, on March 27th 2013 the British Pipeline Agency (BPA) started on one of their biggest projects in 30 years - the Buncefield Aviation Storage Terminal Rebuild Project. The project involves the complete re-design and construction of 8 tanks which will be able to store a total of 65,000m3 of fuel and all associated pumping terminal and control facilities. The priority for the project is, in the words of Peter Davis, BPA Director and General Manager, to build to "the highest safety and environmental standards" in order to "re-instate Buncefield Terminal to its strategic role of supplying aviation fuel to Heathrow and Gatwick." It is with this principle of increased safety in mind that BPA chose Hawke's Exe Easy Access Enclosures for the project.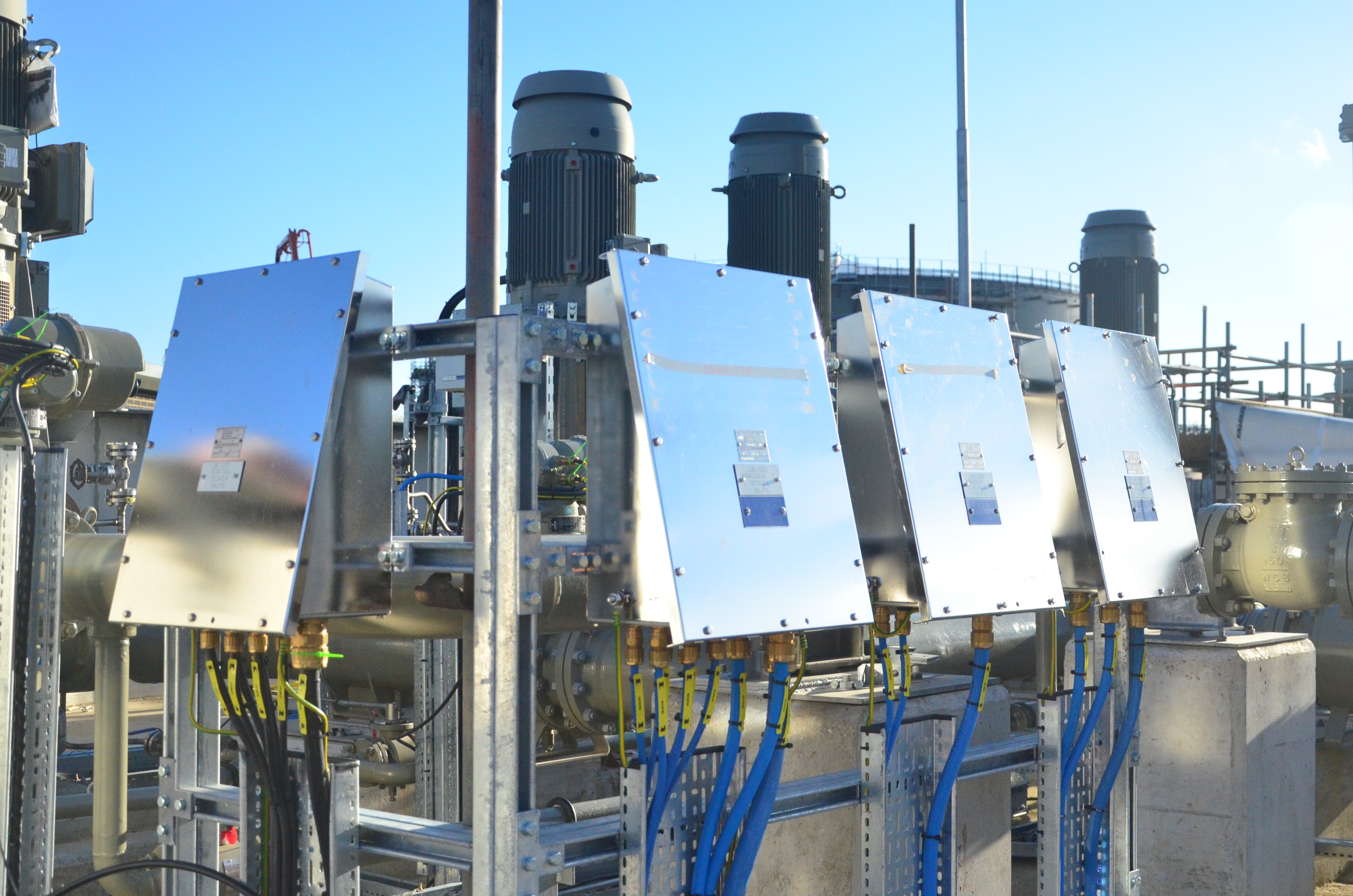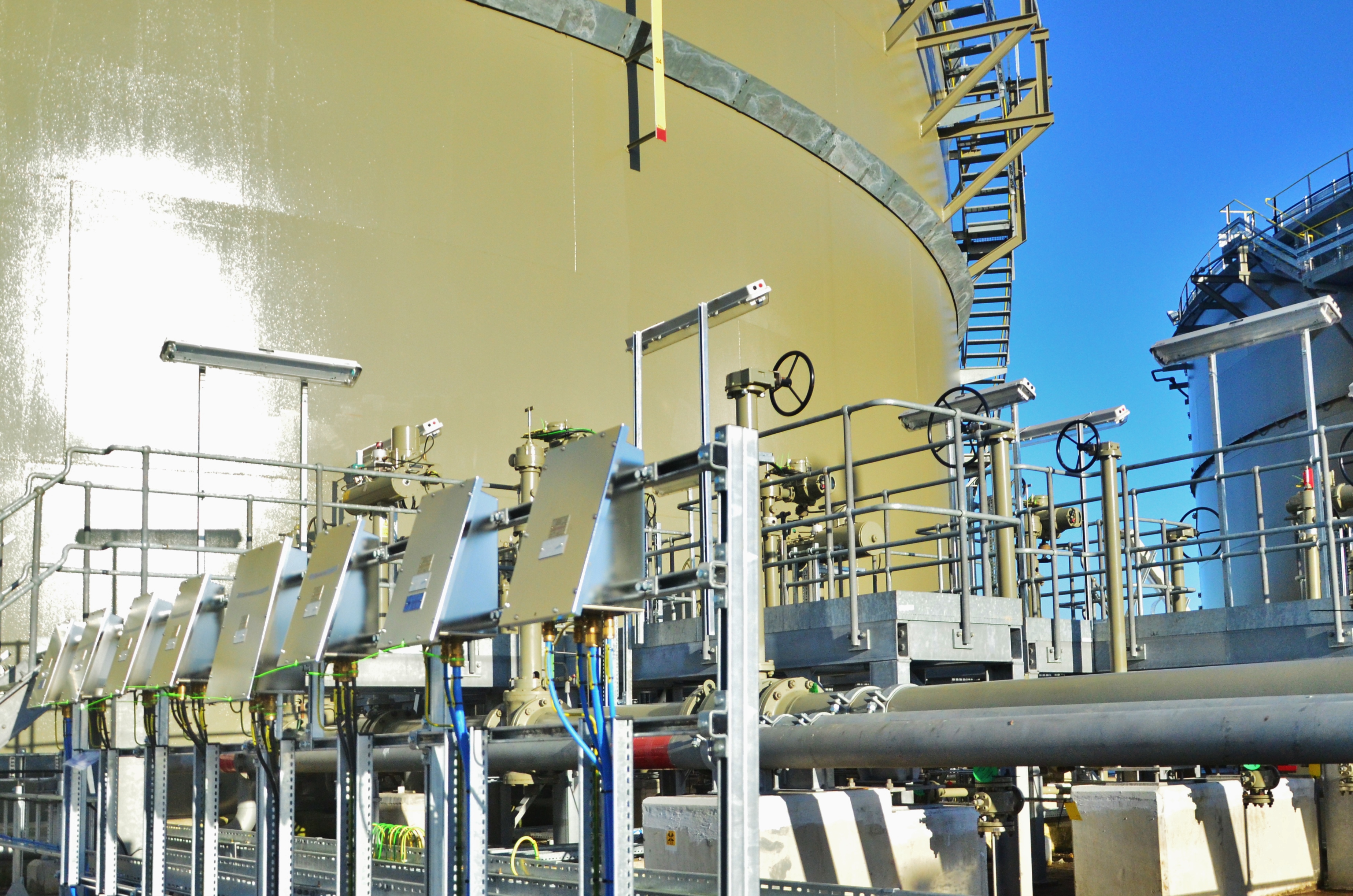 HAWKE'S ROLE IN THE REBUILD
Combining Hawke's exceptional Enclosure quality with a design that promotes easy installation and maintenance, Hawke have supplied the project with 211 'EA' Enclosures.
"The sloped face design of Hawke's Easy Access Enclosure exposed the terminals more and allowed for greater hand access so that we could terminate wiring much easier, and faster, than any other Enclosure we'd previously used" commented Mark Dickinson from BPA."