Residential Solutions
Create seamless lighting, electrical and automation solutions for the residential marketplace using the expertise that Hubbell has available through a specially curated group of brands. Your next residential project will benefit from a robust product offering that includes Raco electrical junction boxes, TayMac quality covers, electric utility transmission products by Chance and specialized wiring products and solutions from Hubbell Wiring Devices. Additionally, Progress Lighting features a variety of high quality lighting fixtures that deliver aesthetic appeal, stellar performance, easy installation and value. At Hubbell, all of our brands work together to supply a comprehensive range of electrical solutions for the residential platform.
RACO | TAYMAC | BELL | HUBBELL WIRING DEVICE-KELLEMS | PROGRESS LIGHTING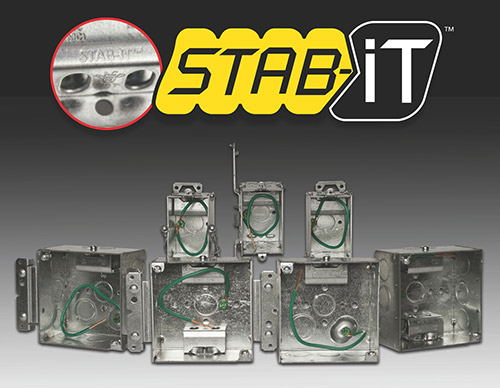 The RACO STAB-IT boxes are here
!