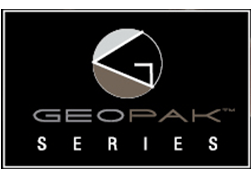 Hubbell Outdoor Lighting's GeoPak family
A pillar of Hubbell Lighting's decorative wall mount products is the GeoPak series of architectural wall sconces. What makes GeoPak unique is a blend of rich features providing flexibility and versatility for a variety of applications. Available in the most popular paint finishes, the iconic shapes of trapezoid, radius and quartersphere are manufactured in 2 housing sizes. High performance, energy-efficiency and a broad offering of controls complete provide energy-savings and zero-uplight distributions.
GeoPak is also designed for under canopy and façade lighting with inverted mounting capabilities.