Connected Lighting Systems: A Primer to the Future of Lighting—and Building Management Systems
I've seen a lot of changes in the lighting industry over my career, but nothing compares to those being ushered in by Connected Lighting Systems ("CLS"). The largest impetus for this transition is the widespread conversion of luminaires to LED as the light source.
LED lighting has brought about a paradigm shift in how we look at lighting—a light fixture may no longer be "merely" a light fixture. It is now a building block of the Internet of Things (IoT) to come.
LED lighting often features control systems that communicate over a building's IT network. Once this infrastructure is established it's that much easier to start adding in related technologies on the same network. Occupancy sensors were a quick add to the lineup, enabling the lighting system to decide if a room is empty and the lights should be turned off. If you now have occupancy sensors, the security system could start monitoring them for unexpected activity in the facility. As the system grows, the options it enables grows with it, and the more "connected" the system becomes.
Occupancy sensors are a key piece of a CLS. They come in a variety of styles, and they utilize two primary technologies: Ultrasonic, and Passive Infrared.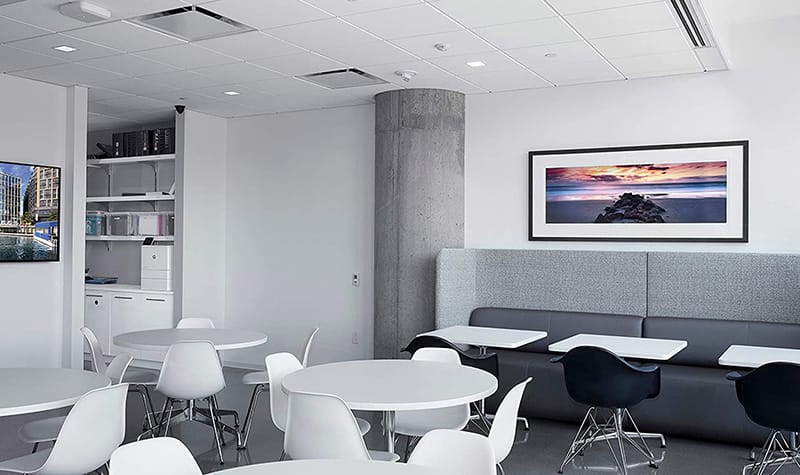 Ultrasonic sensors can detect very small motions and are able to "see" around many obstacles, making them ideal for spaces where someone may be fairly motionless for periods of time, such as in an office. An ultrasonic sensor can even detect fingers moving on a keyboard. The Hubbell OMNIUS series is an example of this type of sensor. A drawback to an ultrasonic sensor, however, is they have limited range.
Passive Infrared (PIR) sensors have significantly more range but are not able to detect small movements—only large ones. The Hubbell WASP series is an example of an Infrared sensor module for dealing with large, open spaces where the norm is significant movement, such as in a warehouse.
It's quite common, however, to utilize a combination of PIR and Ultrasonic sensors to tackle the task of detecting occupancy. To that end, this combination provides the best of both worlds to minimize false-offs. Many of Hubbell's sensor lines come with dual-technology options. The Hubbell LightHAWK series is an example of this.
At some point, it only makes sense to transition from simplified monitoring and control to becoming a part of an even larger infrastructure, bringing the pervasiveness of the CLS to expand the traditional Building Management System, or BMS.
BMS systems have had a communications infrastructure in place for several decades now, namely BACNet. BACNet's long-established role in HVAC system control in large buildings means that any new technology such as a CLS system really needs to "play well" with BACNet; otherwise, there will be missed integration opportunities and potential frustration on the part of facility managers. This is why Hubbell's NX lighting control system integrates into a BACNet BMS system natively—no extra control gateways are needed.
So, you may be thinking that this sounds like a nice collection of "toys," but is any of this worth the inevitable cost increase? And that's an important question. Without a tangible ROI, there would be little point in pursuing CLS technology.
Through evaluating data from sensors that the CLS provides, a BMS can reduce HVAC and lighting loads and increase occupant comfort levels. Through sensor usage and proper configuration, a CLS can be a critical part of this automation system, significantly reducing energy costs. According to a 2017 report from energy.gov, energy usage can be reduced by an average of 29 percent in commercial buildings when properly applied. And by adjusting the color of the light source, studies show employee alertness can be increased, improving employee productivity.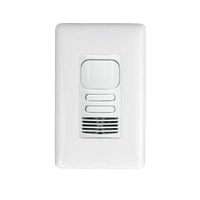 In upcoming posts, we'll explore the details of how CLS brings both direct and indirect efficiencies to any commercial space.