Connected Lighting Systems: Power over Ethernet
We just discussed how Connected Lighting Systems (CLS) brings the advantage of tunable white lighting—the ability to select the shade of white you desire for the intended use of the room. Another possibility of CLS is installing lights that don't require conventional power connections. OK, sure, they still need power—but there isn't a need for a separate line voltage power run to the lights.
No, it's not magic—it's Power over Ethernet, or PoE.
Luminaires that are designed to be hard-wired into the building's Ethernet network for management and monitoring functions might also be designed to receive power over the same Ethernet cable.
Power is supplied by Power Sourcing Equipment (PSE). This could be an Ethernet switch or a power injector that adds power to the Ethernet line. Between 13w–100w of power (depending upon the specific PoE installation) is delivered over the Ethernet cable (usually Cat5e or better) to the luminaire which is the Powered Device (PD).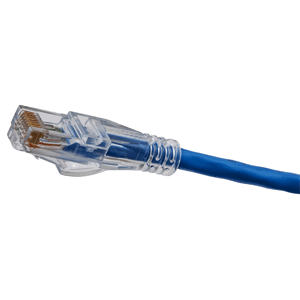 Eliminating the AC electrical lighting supply greatly simplifies installation and conduit needs while increasing safety. With LED lighting being a low-power solid-state DC device, this can be a game-changer. Ethernet cable does not have the conduit requirements that line voltage cable runs have, and therefore you eliminate the cost of installing conduit and all that line voltage cable.
With a CLS system, you would likely be running Ethernet cable to the fixtures anyway for control. Adding power to the same cable results in huge savings in time, materials, and labor costs. It also makes for a system that can be easily reconfigured as required.
PowerHUBB is Hubbell Lighting's PoE lighting and controls platform that includes the hardware (the luminaires, intelligent sensing devices, and intuitive user interfaces) as well as the software that brings everything together. The network cabling, racks, cabinets, and other components needed to build the rest of the infrastructure are available from Hubbell Premise Wiring.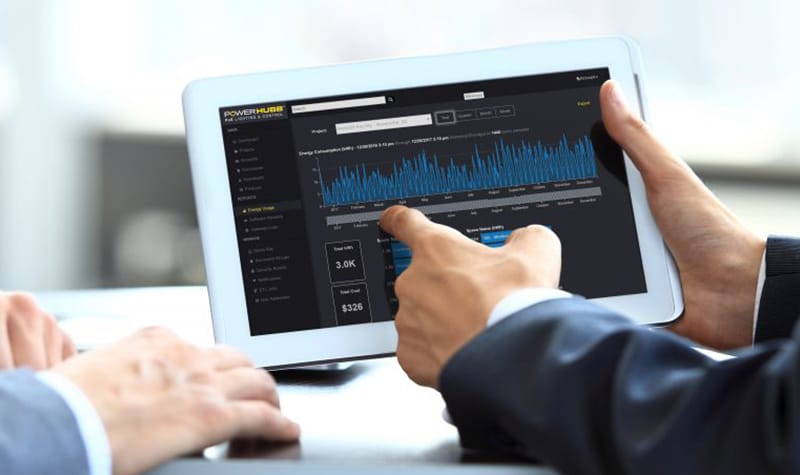 LED luminaires certified to work in PoE installations come in many configurations and styles. For example, Litecontrol's Vora 50L is an edge-lit architectural recessed luminaire that is customizable to create unique looks, that is PoE enabled, and also supports tunable white lighting (discussed in my previous article) all controlled via PowerHUBB. Click HERE for a full list of PowerHUBB-enabled luminaires.
PoE in Connected Lighting Systems brings a whole new level of efficiencies to commercial lighting systems and building management. Along with the control system offerings that Hubbell provides (to be discussed next), PoE fixtures offer an extraordinary range of features and innovations for the commercial lighting designer.