text.skipToContent
text.skipToNavigation
wiSCAPE® Wireless Outdoor Lighting System


Manage, Monitor and Measure Outdoor Lighting Wirelessly
Using the Manage, Monitor and Measure concepts, the wiSCAPE® wireless outdoor lighting control system builds on the energy and maintenance savings of an LED lighting installation by reducing money wasted on "lights out" calls, maintenance crew sweeps,
as well as control strategies that exceed today's code requirements.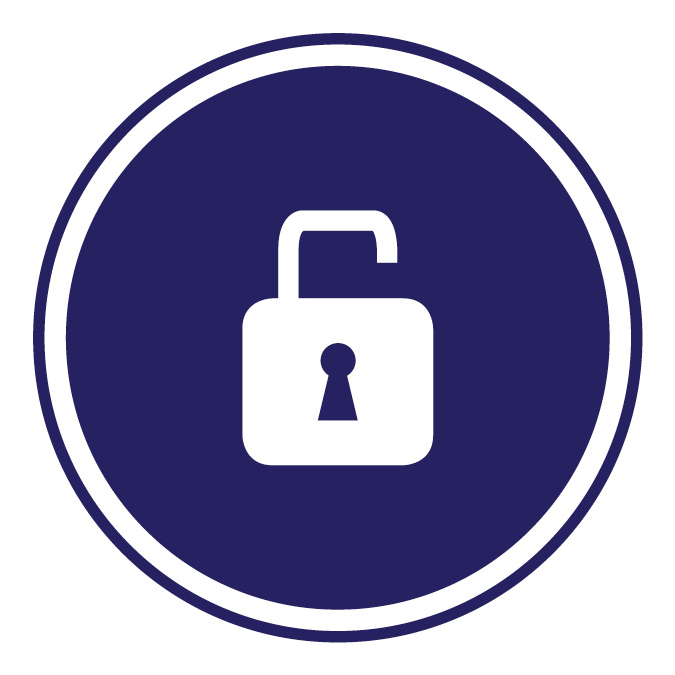 Versatile Operation with Peace of Mind
wiSCAPE's enterprise software suite offers real-time asset management using customizable maps and dashboard-driven pages, to get immediate visual confirmation of safe operation status, energy savings, and peak efficiency.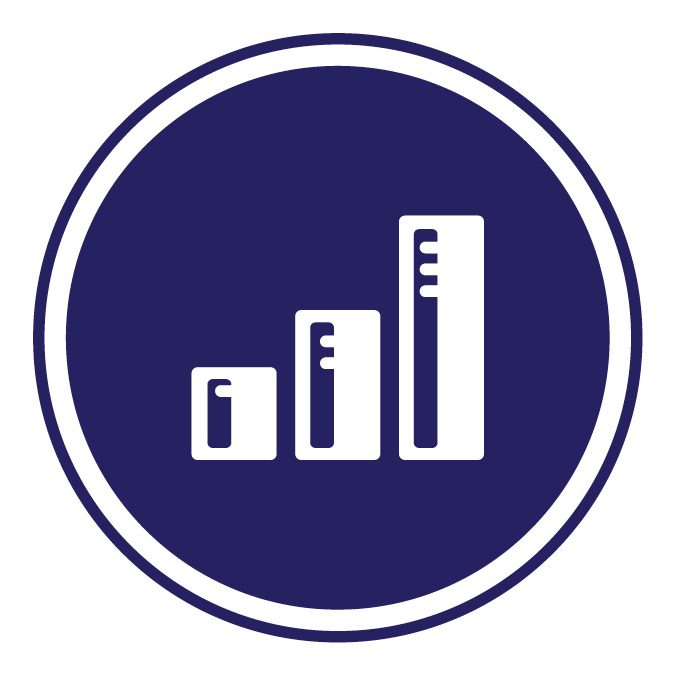 Unparalleled Scalability and Flexibility
wiSCAPE provides the ability to monitor, manage, and meter a vast number of lighting assets creating an optimized, resilient lighting infrastructure.
Invaluable Insights
Data generated by wiSCAPE's advanced energy management tools, utility-grade metering and 24/7 diagnostic reporting with configurable alert notifications, can be used to improve the bottom line by managing key lighting control strategies.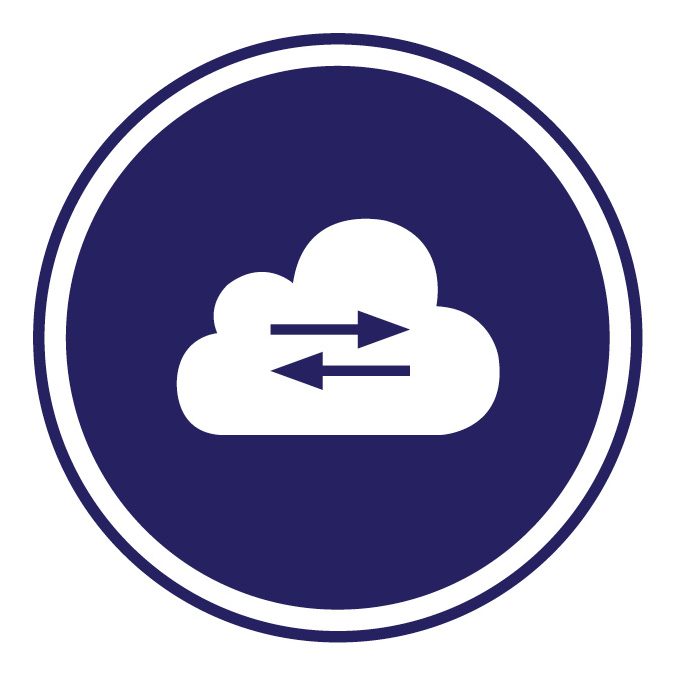 Open Connectivity
wiSCAPE uses a highly secure wireless network to ensure critical data is locked down. The software can be reliably integrated with 3rd party systems to combine technologies when needed.
wiSCAPE Express and Enterprise Software
Managing site lighting operations is easier with the wiSCAPE Express and Enterprise lighting control and management software. Using map, satellite or imported site plans, users can gather crucial operating status and energy usage data. Projects of any size can be configured and managed using the wiSCAPE Express software. Large and multi-site properties will also benefit from the comprehensive reporting and energy dashboard tool in the wiSCAPE Enterprise suite.

Take Control of the Outdoors, Enhance Safety and Improve Operational Efficiencies
wiSCAPE™ provides a seamless, code compliant lighting control solution using wireless technology. Wireless modules control the luminaires and communicate over the air to a wiSCAPE Gateway. The wiSCAPE Gateways monitor the health of the modules and retrieve metering information. The wiSCAPE Enterprise Server retrieves information from the Gateways over a standard Ethernet/Cellular network and presents
that information in a customized dashboard.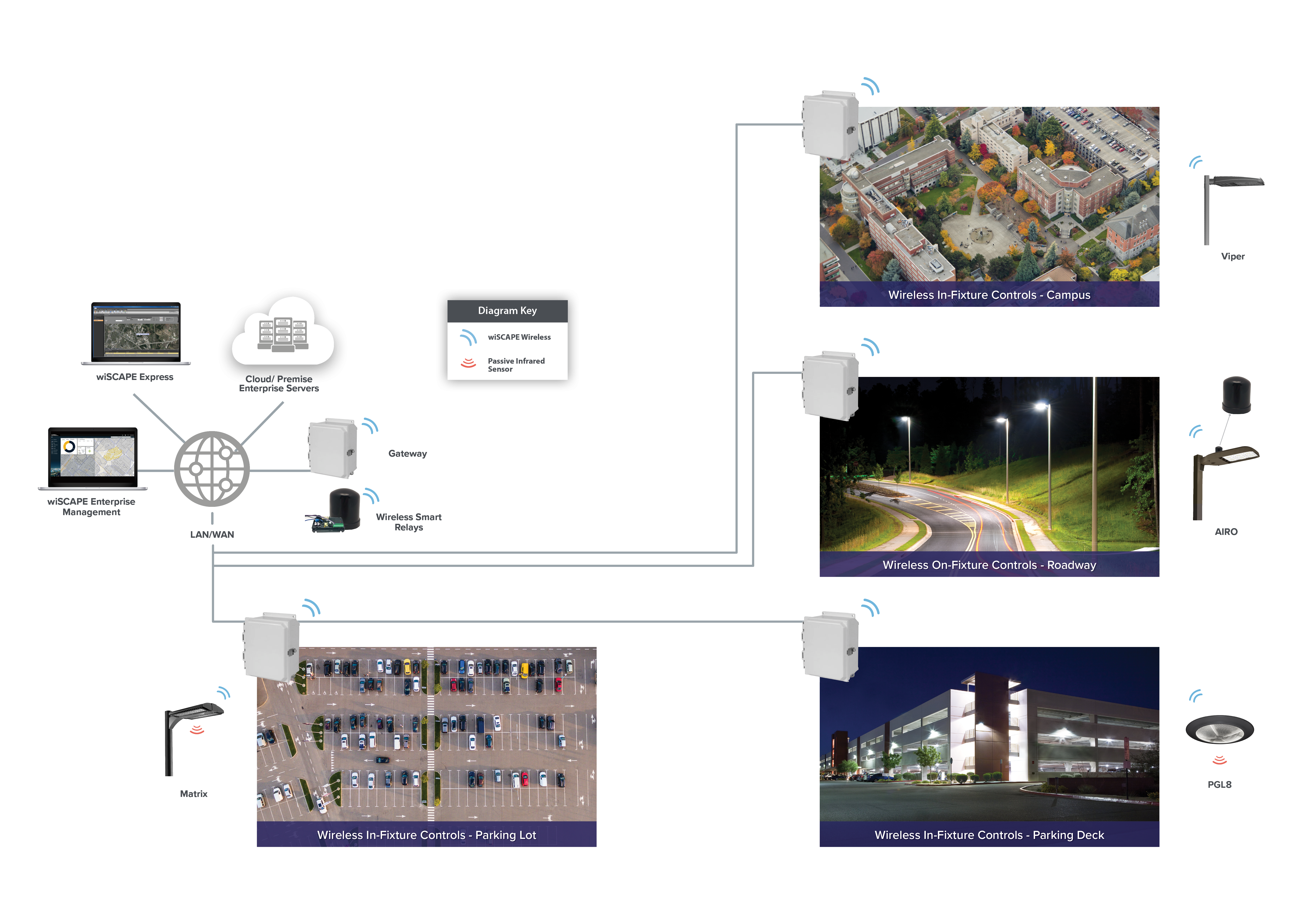 wiSCAPE Enabled Luminaires
wiSCAPE®-enabled luminaires provide you the breadth and flexibility to address all your project requirements today and in the future.
View a complete list of available luminaires.
Product Details
General
Controls - Applications

Industrial - Parking, Building, Signage
Commercial - Parking, Building, Signage
Commercial - Parking Structure
Automotive - Parking, Building, Signage

Environmental Conditions
Outdoor
Mounting Type
Project Type
Space Planning
Multi Space Networked
Technology

Networked
Motion Sensing
Daylight Harvesting
Wireless
Dimming

Type
Controls
Certifications and Compliance
| | |
| --- | --- |
| DLC Designation | DLC® (DesignLights Consortium) Qualified - see www.designlights.org |