text.skipToContent
text.skipToNavigation
Solutions

Digital Building Solutions

Solutions
Markets

Serving Your Market Needs

Each market or type of building may present its own unique challenges. Hubbell takes that into account when recommending solution options, based on your specific project. Tour the featured applications below.

Markets

Markets

Serving Your Market Needs

Serving Your Market Needs

Each market or type of building may present its own unique challenges. Hubbell takes that into account when recommending solution options, based on your specific project. Tour the featured applications below.

Market Overviews

Resources

Resources

Resources Available

Resources Available

The main purpose of Hubbell Integrated Solutions is to help you find solutions that suit your needs. Navigating through the myriad of products, brands and contacts, we will help guide you to the right resources.

Services and Information
Solutions

Digital Building Solutions

Solutions
Markets

Serving Your Market Needs

Each market or type of building may present its own unique challenges. Hubbell takes that into account when recommending solution options, based on your specific project. Tour the featured applications below.

Markets

Markets

Serving Your Market Needs

Serving Your Market Needs

Each market or type of building may present its own unique challenges. Hubbell takes that into account when recommending solution options, based on your specific project. Tour the featured applications below.

Market Overviews

Resources

Resources

Resources Available

Resources Available

The main purpose of Hubbell Integrated Solutions is to help you find solutions that suit your needs. Navigating through the myriad of products, brands and contacts, we will help guide you to the right resources.

Services and Information
Select Product Categories
---
Smart Home Solutions By iDevices
Working with the most popular platforms, iDevices allows for simple and accessible home automation. Track your energy usage, add security with scheduled lighting, control and monitor your home's electronics from anywhere, directly from your iOS or Android device. This Wi-Fi® enabled product line has everything you need to easily transform a house into a smart home.
Compatible Platforms
Connecting your home shouldn't be intimidating. The iDevices Connected app takes out the stress and makes it as simple as possible. It's everything you love about your home, in one app®.

Popular Options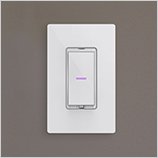 Dimmer Switch
Works With any Dimmable Bulb
Voice Control
Supports 3- and 4-Way
Customizable Dimming Range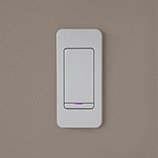 Instant Switch
Wireless Remote Wall Switch
Battery Powered
Bluetooth Technology
No Wiring Needed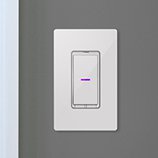 Wall Switch
Works with All Standard Light Bulbs
Customizable LED Night Light
Supports 3- and 4-Way
Voice Control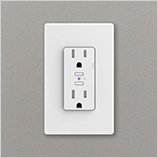 Wall Outlet
Independent Outlet Control
Energy Monitoring
Voice Control
Customizable LED Night Light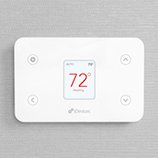 Thermostat
Standard Size & Shape
Color LED Screen
Supports Most HVAC Systems
Voice Control