text.skipToContent
text.skipToNavigation
---
Hubbell Lighting Components Introduces HLM LED Light Engine with Nichia LEDs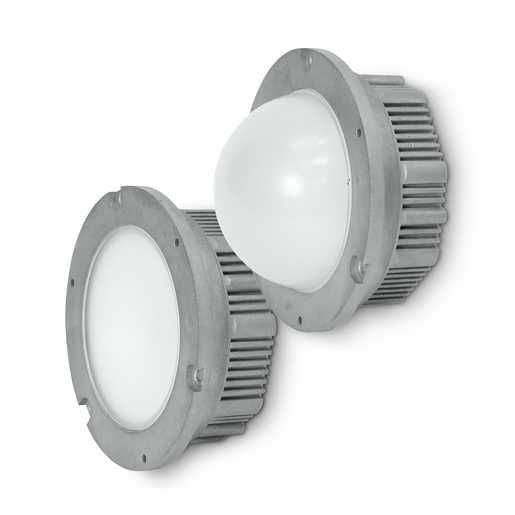 Elgin, IL – November 19, 2018 – Hubbell Lighting Components introduced a new series of IP66 rated LED light modules ready to ship immediately for indoor and outdoor fixtures. The new HLM LED Light Engine with Nichia LEDs is available in a range of lumen outputs and CCTs to suit the needs of customers designing fixtures that require the advantage of IP66 durability.
In these applications, a lighting designer could create a seamless theme for restaurant, bar or shop areas that flow between indoor and outdoor spaces. Standard dimming and warm dimming modules are suitable for many downlight, wall sconce and pendant light applications. Options include 210 White, 72 warm dimming, and six Amber options with turtle-friendly LEDs to perform in a wide variety of situations.
Additional Features and Benefits of the HLM LED Light Engine:
Constant-Current Circuit
Color: 1/4 ANSI Binning, Three-Step MacAdam Ellipse
700 – 8,000 Lumens
Five different CCT options, from 2700K to 5000K
Three different Beam Angles
Two different Lens options - Flat and Dome
Five-year warranty
Engineered by Hubbell Lighting Components
Dimmable
UV-free light output
Mercury-free light source
IP-66
Please visit the product webpage HERE for detailed information and technical data.
###
Hubbell Lighting Components Media Contact
Michael McCullough
Director of PR
Hubbell Lighting
About Hubbell Lighting Components
Hubbell Lighting Components proudly serves the lighting industry with quality component solutions that feature the latest in LED technology. Comprised of Thomas Research Products and Norlux, it offers Original Equipment Manufacturers (OEM) custom engineered solutions designed to the specific project needs and products that help increase productivity while decreasing inventory costs and deliver color temperature and dimming features. Learn more at hubbelllightingcomponents.com and engage with the company online at hubbelllighting.com and engage with the company online at LinkedIn, Twitter, YouTube and Facebook.