FOR IMMEDIATE RELEASE
Upgrade Your Lighting in Time for Shorter Days + More Time at Home
Sneak Peek of Upcoming Cyber Monday Deals from Progress Lighting
Greenville, SC – October 5, 2020 – Home remodeling has been booming during the COVID-19 pandemic, as homeowners continue to take charge on DIY and professional improvement projects that enhance the look, feel and function of their home environment.
As the days grow shorter and attention turns to the holiday shopping season there's no better time to begin thinking about the "lighting wish list." If you are seeking inspiration for your remodel, start with these fixtures and fans that align with the latest home decor trends of the season.
Why should lighting be on the radar for Cyber Monday?
Instagram influencer Heather, of Operation Tudor Revival, is renovating her home with her husband and doing it 100 percent DIY. She says: "When choosing lighting for my home office, I wanted something that looked great but also was functional for a workspace. I decided to go with an overhead chandelier with a drum shade for an updated look, but the shade also helps diffuse the light to avoid glare on my computer screen. Office lighting can be both functional and fabulous!"
Design firm Possibilities for Design, of Denver CO shares insight from founder Doris Pearlman, reflecting her teams' philosophy on how the pandemic has affected daily life and spaces. She noted that kitchens islands now function as work and school space. Pendant lighting is crucial to complimenting ambient light, creating a viable space for collaboration.
Pearlman also noted that pendant lighting is being used in unique ways. As we spend more time at home, we are looking to create inspiration within our own spaces. Clustering pendants create a fun, unique centerpiece. And hanging pendants over nightstands turns a bedroom into a retreat.
Progress Lighting is making it easy to plan ahead with a sampling of products in the most popular categories. Amazon and some of the Home Depot deals will begin on Monday, November 26. All remaining Home Depot deals will begin on Friday, November 30. Visit the provided link to check out the deals that will offer significant savings - just in time for Cyber Monday.
Bath & Vanity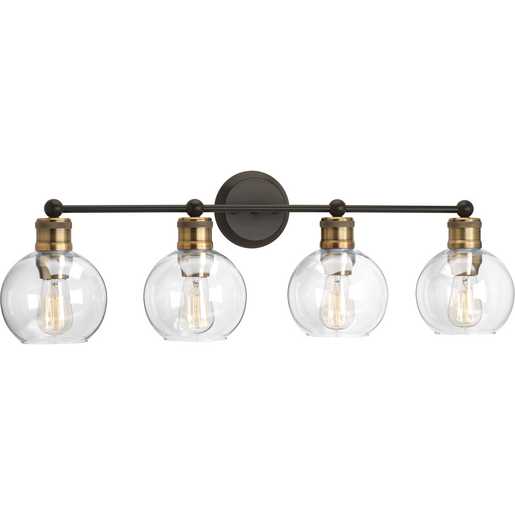 Hansford Collection Antique Bronze
(click HERE to buy)
Featuring a clean and precise design with generous scale, Hansford's classic style brings tranquility to your home with. Hansford lends itself to Farmhouse, Coastal or Industrial interiors.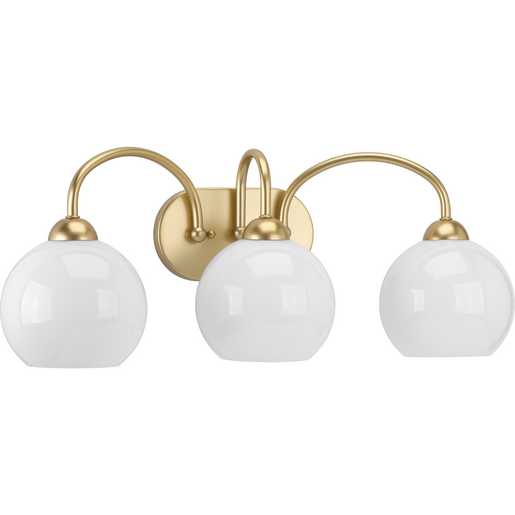 Carisa Collection Vintage Gold
(click HERE to buy)
A metallic finish supports glossy white glass globes to create a timeless modern design.
Ceiling Fans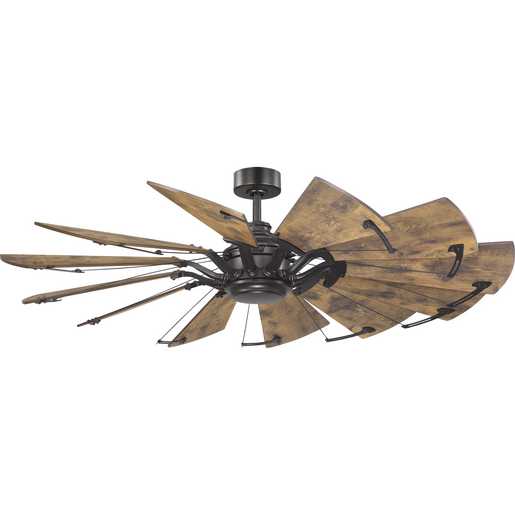 Springer Collection 60″ 12-Blade Distressed Walnut Coastal Windmill
Springer is a statement-making ceiling fan with a rustic flair and features a rich Architectural Bronze finish with Distressed Walnut blades. The 12-blade, 60 in ceiling fan was inspired by the form and function of a windmill and is ideal for Farmhouse, Industrial and Transitional interior settings.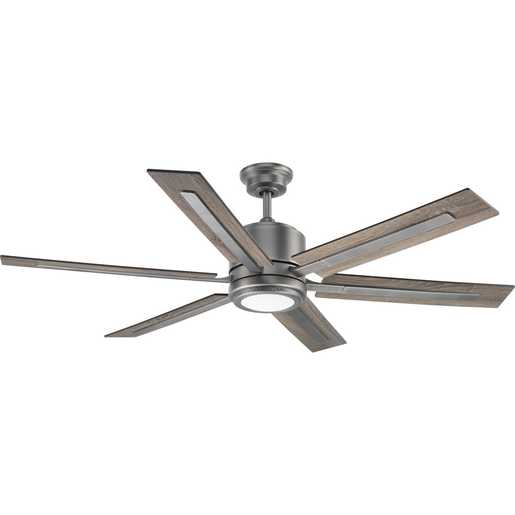 Glandon Collection 60″
(click HERE to buy)
With a sophisticated and modern design, Glandon has a dual mount system and comes with a hand-held 3-speed remote control with full range dimming and reversible blades in driftwood and walnut.
Chandeliers
Gulliver Collection
The four-light linear chandelier features three circular bands that wrap together to create an open design and dual toned frame color combinations of Graphite with weathered gray accents. A hand painted wood grained texture complements Rustic and Modern Farmhouse home decor, as well as Urban Industrial and Coastal interior settings.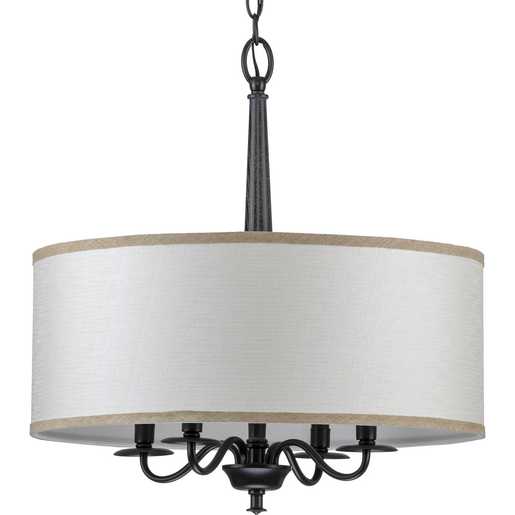 Durrell Collection
(click HERE to buy)
A sailcloth linen shade creates a soft, muted glow. Inside the shade nestle light bases on gently curved arms coated in a beautiful finish.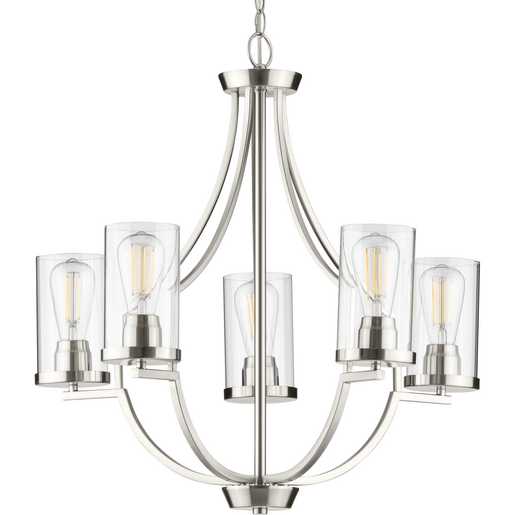 Lassiter Collection
(click HERE to buy)
Manifest a swoon-worthy lighting experience with the stunning blend of the modern and traditional styles. Square tubing with clean, sharp angles is coated in a beautiful Brushed Nickel finish that demands attention. Striking vintage light sockets boast their bold yet simple demeanor as they hold clear glass shades to complete this statement-making light fixture.
Close-to-Ceiling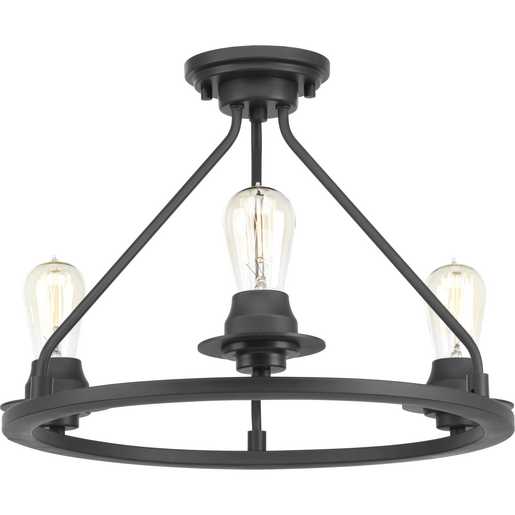 Debut Collection
(click HERE to buy)
A new category of vintage modern fixtures takes center stage with this semi-flush, convertible Design Series collection fixture. Delicate details in a Graphite finish create statement making focal pieces for a variety of interiors. Debut provides a fitting stage to feature nostalgic, vintage lamps.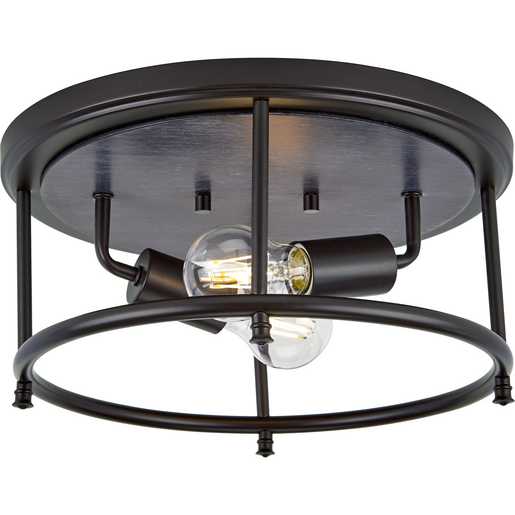 Durrell Collection
(click HERE to buy)
A round open-cage frame coated in a farmhouse-style Matte Black finish highlights the light fixture's rustic demeanor.
Outdoor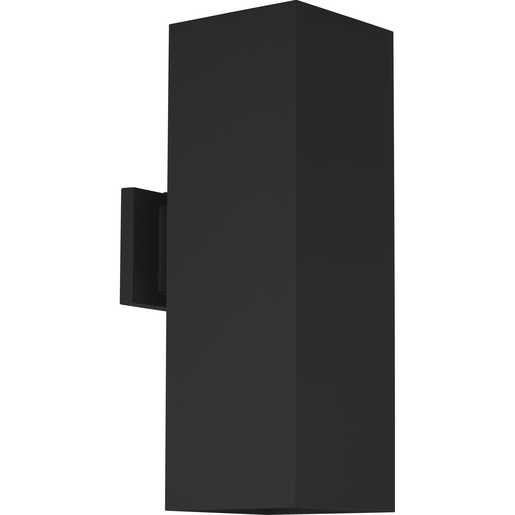 Square Wall Lantern
Minimalist, yet exciting design for modern and transitional style settings.
Hollingsworth Collection Wall Lantern
(click HERE to buy)
A crisscross design surrounds clear seeded glass, emulating popular farmhouse decor. Ideal for a variety of transitional exteriors when paired with either vintage or traditional bulbs. Also offered in hanging and post options.
Pendants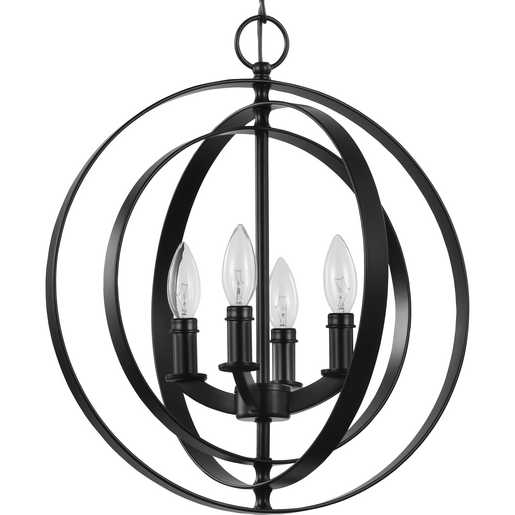 Equinox
(click HERE to buy)
Inspired by astronomy, divine concentric rings pivot for an otherworldly demeanor. The smooth, stunning light bases and rings are coated in a gorgeous black finish.
Penn
(click HERE to buy)
One-light large pendant with a modern take on vintage electric design with a clear glass sphere in a Natural Brass finish.
Controls
iDevices Smart Lighting Controls
(click HERE to buy; Cyber Monday deal begins November 13 and runs through November 30)
Experience the convenience of touchless lighting with voice control through Siri®, Amazon Alexa, or the Google Assistant. Control your home's lighting from anywhere and set dynamic scenes with the iDevices Connected app.
Media Contact
Michael McCullough
Director of PR
Progress Lighting
pr@hubbell-ltg.com
About Progress Lighting
Design inspiration, quality products, and innovative technology have been at the heart of Progress Lighting's success since 1906. Progress offers a selection of more than 5000 beautifully designed lighting fixtures for the home, including ceiling fans and light kits, chandeliers, pendants, recessed, close-to-ceiling, outdoor, vanity and LED lighting products. The Design Series collection of artistically influenced lighting is made with trend-setting elements and uniquely handcrafted details and includes a collaboration with internationally renowned interior designer Jeffrey Alan Marks on the Point Dume™ Collection. Headquartered in Greenville, SC, Progress has operated as a brand of the Hubbell Lighting platform since 2002. Learn more at progresslighting.com and engage with us on LinkedIn, Twitter, Pinterest, Instagram, YouTube and Facebook.
About Hubbell Lighting
Technological disruption has changed the lighting industry. That's why we're here, to support those responsible for illuminating commercial, industrial, institutional and residential spaces around the world. As one of the largest lighting manufacturers in North America we do this by developing solutions for our customers that integrate seamlessly into their environment, save energy, provide improved quality of light and deliver a return on the investment. As lighting controls evolve to become a strategic asset, we're focused on developing the next-generation IoT connected lighting products and educating customers to help integrate these solutions into their projects. Learn more at hubbelllighting.com and engage with us on LinkedIn, Twitter, Pinterest, Instagram, YouTube and Facebook. 
Click HERE for associated image files. Photo credit: Progress Lighting for all, except for iDevices.