Posted on December 9, 2021
Your chance to win beautiful lighting from Progress Lighting
The holiday season is here, and we're celebrating with a holiday giveaway! Each day from December 13 through December 24, 2021, you'll have a chance to win beautiful Progress Lighting fixtures to brighten your home this winter.
We've partnered with Instagram accounts @Kitchens_of_Insta and @Bathrooms_of_Insta, to increase your chances of winning one of twelve prizes! We will select one winner per day, beginning December 13 through December 24. Prizes will be shipped to the winners in January 2022.
It's easy to enter! Starting December 13, click here to enter using your email address or Facebook account login information. Once you've entered, you can earn extra entries by following Progress Lighting, Kitchens_of_Insta and Bathrooms_of Insta on Instagram.
Daily winners will be announced the following morning, starting December 14, 2021, so make sure to visit Progress Lighting on Instagram each day to see who won.
Here's a sneak peek of just a few of the gorgeous lighting fixtures up for grabs:
Union Square 4-light Chandelier: Union Square's minimalist, angular form gets its inspiration from historic gas lanterns. Mechanical details such as exaggerated knobs and enlarged riveting refer to the chandelier's industrial-age predecessors, offering a touch of Urban Industrial architecture design styles. And its polished metal frame and option for vintage-style light bulbs (sold separately) are perfect for Coastal and Farmhouse interiors as well.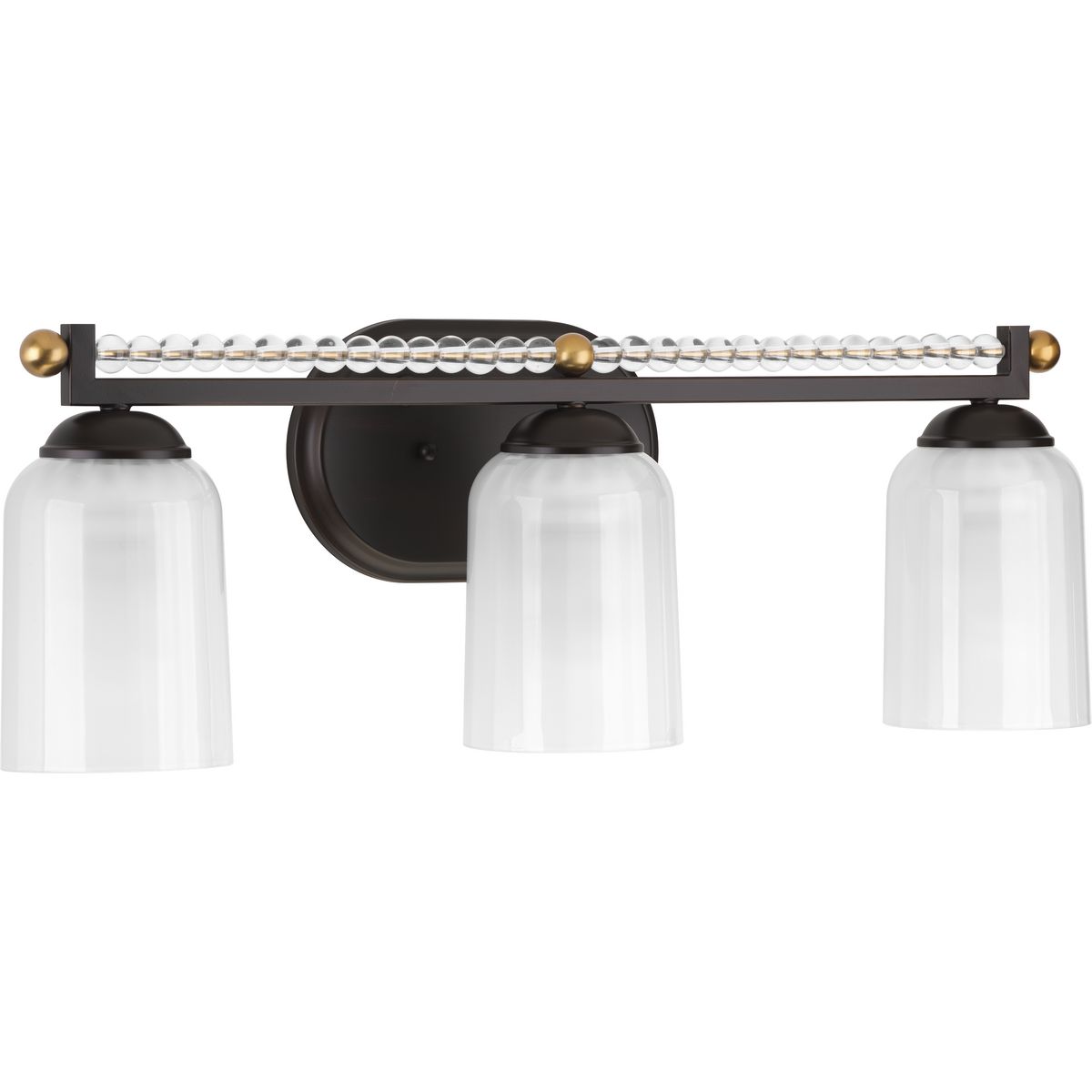 Carlyn Bath Vanity Light: With a glamorous, transitional appeal, the Carlyn 3-light fixture features a luxurious pattern comprised of K9 glass crystal accents. The inner lined glass shades glimmer against a dual-toned finish.
Glimmer 4-light Pendant: Add sparkle to your home this winter with the luxe Glimmer pendant. The four-light square pendant is comprised of a cascade of glimmering, faceted prismatic glass that delivers a sleek silhouette to any room.
Fontayne 6-Light Chandelier: Fontayne features an updated design that honors the charm of early American styling, providing a timeless elegance to Rustic Farmhouse, Modern Farmhouse and Urban Industrial spaces. Its unique oval frame is finished in beautiful faux oak, while unique graphic elements center the oval.
We hope you have a happy, light-filled and magical holiday season!
For more information, see the official contest rules here.