Posted on September 30, 2021
The question is often asked: what is curated style, anyway? Curating is simply pulling all the elements of a room together in an intentional way to fit your individual design preferences.
We know- it sounds easier than it is! Designing your home to suit your family's personality is emotional. You'd like to ensure that your furniture and lighting, decorative accessories, color palette, and especially the overall interior design theme reflect your tastes.
We are here to help! Our new 2021 Curated Collection Guide explains some of the latest trends in design styles – and we've curated lighting to match each one.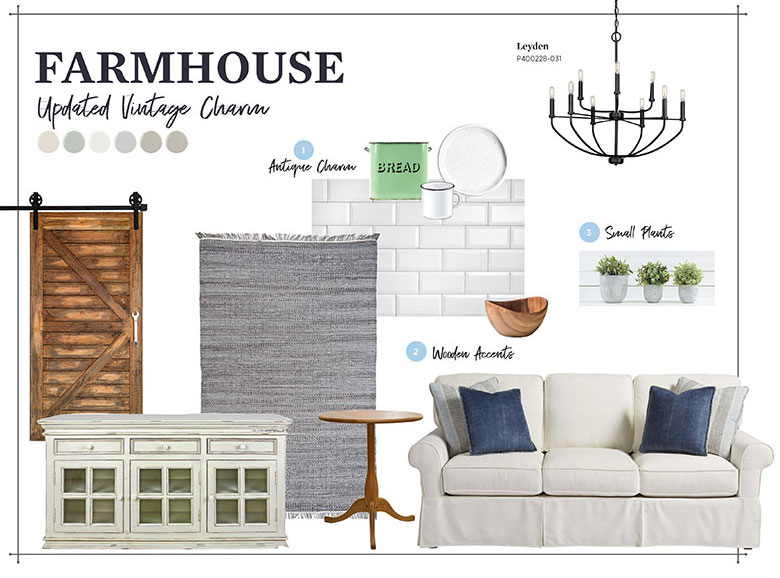 Farmhouse: Updated Vintage Charm
Farmhouse style is Ideal for the homeowner who loves to combine vintage pieces and weathered furnishings to create interiors that showcase antique charm. Lighting styles feature barn-inspired details like faux wood, cross-brace design elements and textured black finishes. Decorative accessories offer an antique charm that pops against a neutral color palette of white and gray. 
Farmhouse lighting we love: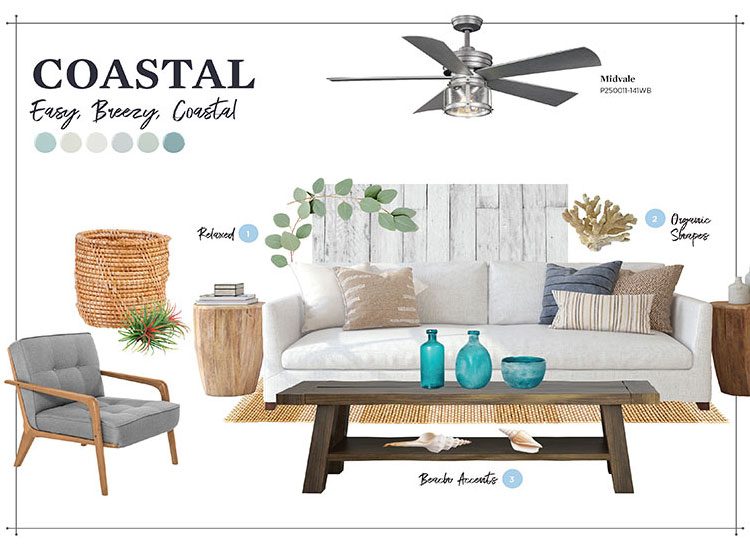 Coastal: Easy Breezy Design
Every day can be a beach day when your home's décor has a light and airy Coastal style. Sun-soaked colors and natural materials and the liberal use of white epitomizes the new coastal aesthetic. Bring your home to the ocean side with beach-inspired accents, organic furnishings and an overall relaxed feel.
Coastal lighting we love: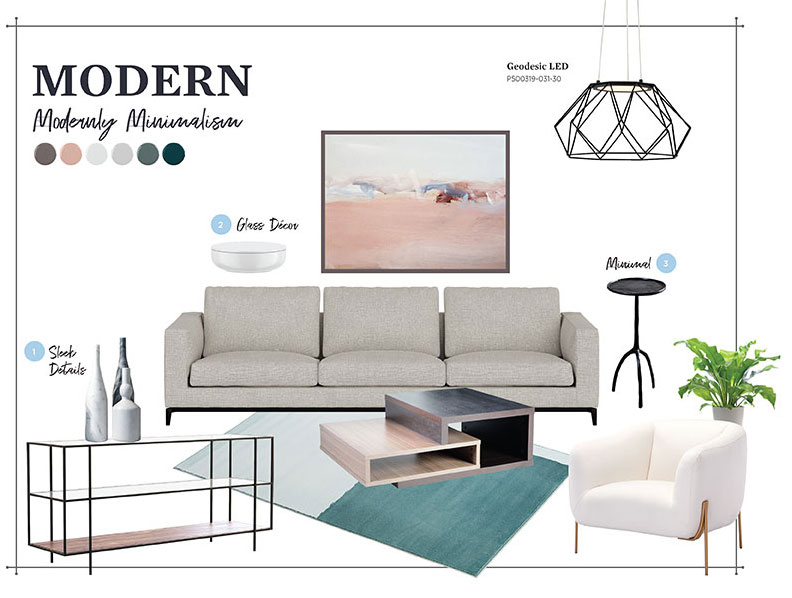 Modern: Sleek & Minimalistic
Modern interiors showcase sleek design using neutrals, a minimalism approach, glass décor and technology. Crisp, clean lines and a sense of simplicity lend an uncluttered feel to a modern environment.
Modern lighting we love: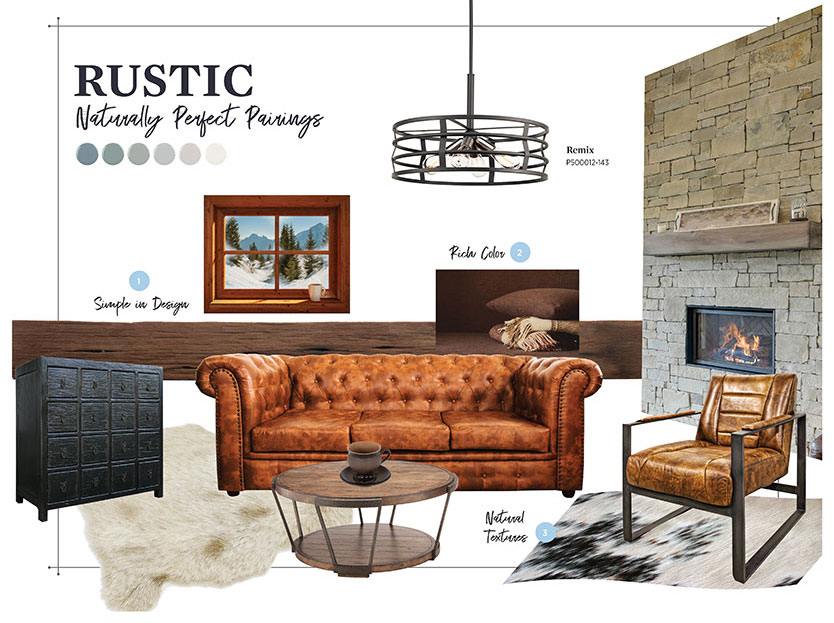 Rustic: Naturally Perfect Pairings
Simple, rugged and full of natural beauty, the Rustic style features a foundation of wooden elements, an outdoor-inspired color palette, and an overall organic feel. The aged and casual sense of rustic interiors creates a relaxing atmosphere.
Rustic lighting we love: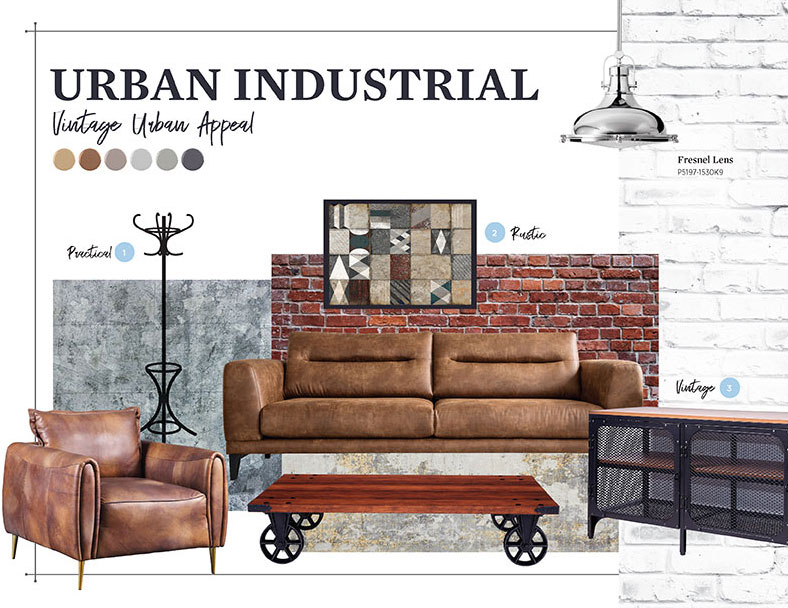 Urban Industrial: Vintage Warehouse Appeal
Urban Industrial preserves a building's historical elements by highlighting architectural details such as bare or painted bricks, metals, wood, and salvaged or recycled materials for a look that offers both vintage and modern appeal. Lighting fixtures have warehouse-inspired elements but are more sophisticated in design.
Urban Industrial lighting we love: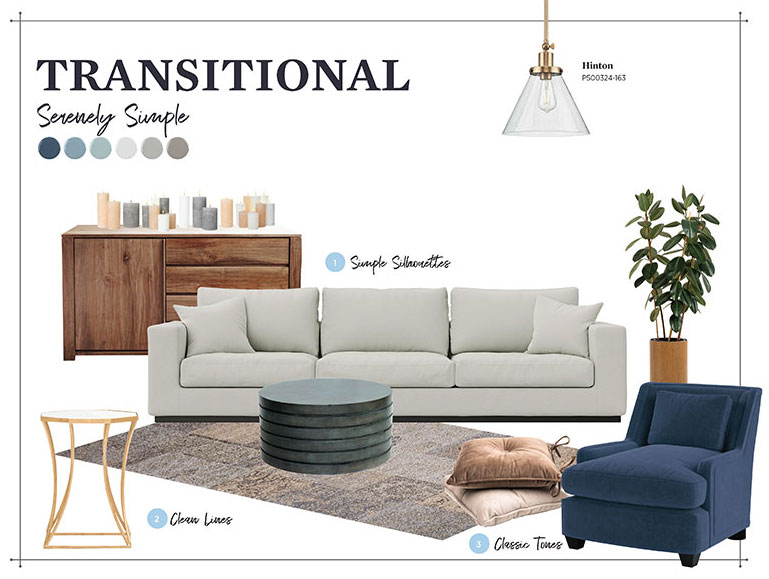 Transitional: Serenely Simple
The Transitional home maintains the warmth of traditional style balanced with the brightness of contemporary trends, creating a cohesive, relaxed feel to a room. A calm color palette, simple-lined furnishings and classic lighting featuring contemporary details offer a fresh look without being too bold.
Transitional lighting we love:
If these design styles are not quite "you," then check out more curated style advice here