Have you spent endless hours browsing Instagram, Houzz and Pinterest for home and lighting inspiration only to be overwhelmed? Do you sometimes feel like there are interior design phrases that just don't make sense? If you're just not sure what your design style is, we're here to help.
We explain some of the newest trends in design styles – and we've curated lighting to match!
Modern Farmhouse: The New Farmhouse Fresh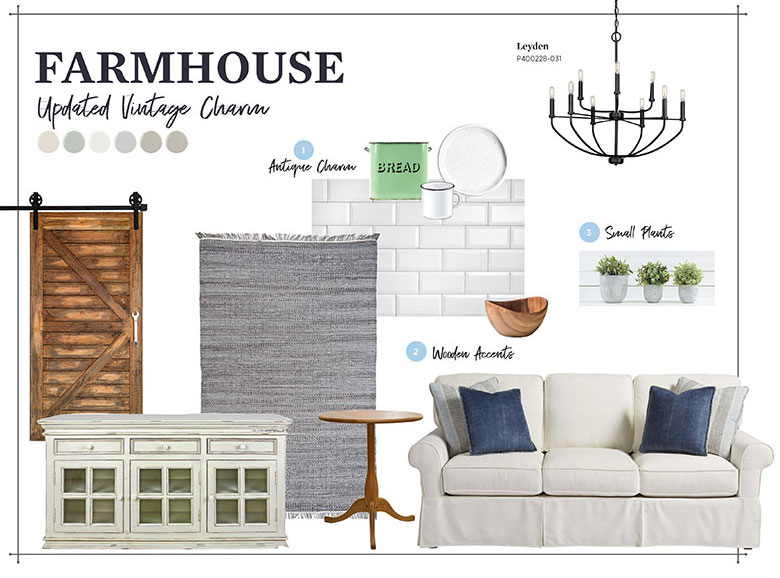 Modern Farmhouse refreshes the Farmhouse trend with clean and simple lines, a neutral palette, black finishes and clear glass for a contemporary edge. While it still evokes feelings of warmth and comfort, it's less about being kitschy and more about accenting with simple décor. Neutral colors pair with reclaimed wood and black-finished or mixed-metal hardware and lighting. Textures add interest to a fresh and light color palette. Organic elements like greenery, rattan and jute bring the outside in for an inviting, natural feel. Modern Farmhouse lighting we love: League chandelier, Vernal fan, Pivot LED  chandelier, Stature wall lantern.
Global: Worldwide Trends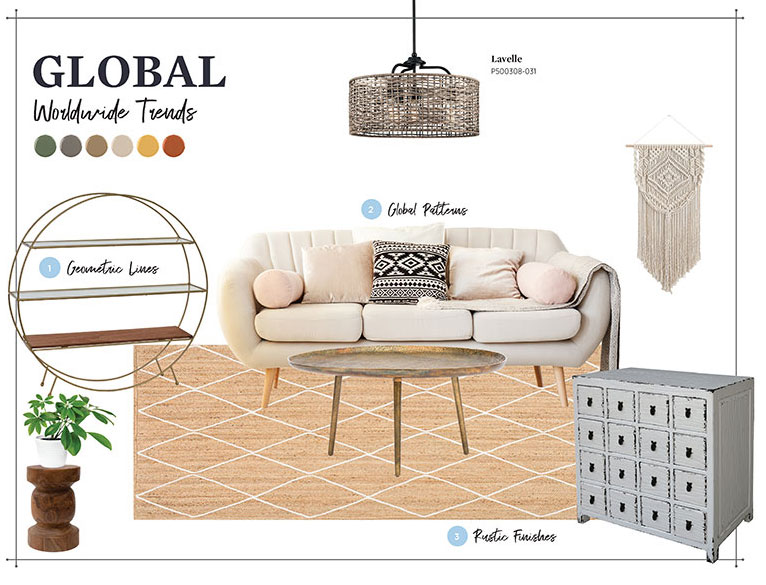 Global style reflects the memories of favorite destinations or aspirations of travel. Loads of textures offer an international appeal, and a minimalist approach combines sleek elements and patterned décor for a pop of color. It's an eclectic look combed from cultures around the world. Global is perfect for anyone who shies away from rigid design rules, as they use their unique tastes, one-of-a-kind, memorable pieces and inspiration from favorite spots to create their space. Global lighting we love: Lavelle Pendant, Terrazzo pendant, Point Dume™ Yerba wall sconce, Cinq ceiling light.
New Traditional: A New Take on an Old Classic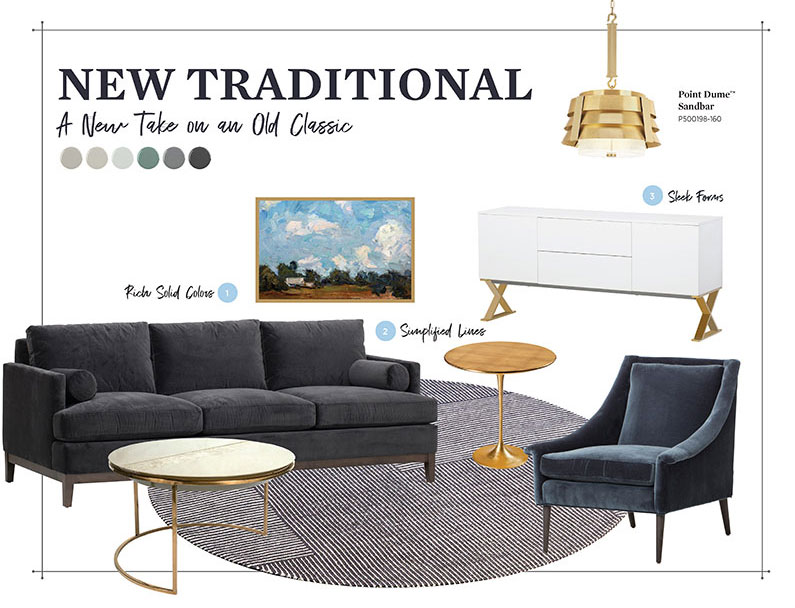 New Traditional spaces are timeless with elegant additions that offer but a little fun and youthfulness to keep the design fresh. Clean, uncluttered spaces make a significant style impact. Add approachable touches, like furniture with sleeker forms, to what used to be formal rooms. Feel free to mix and match different finishes such as light and dark wood stains, paint, mirror, metal and leather. Try lighting that has mixed metal finishes or fixtures that are new takes on classic silhouettes. Light, airy colors accented with a pop of color help make the New Traditional spaces feel open and spacious rather than cramped, along with windows that are minimally covered with simple treatments or uncovered altogether. New Traditional lighting we love: Landree chandelier, Bonita wall sconce, Point Dume™ Moonrise pendant, Rae wall sconce.
Mid-Century Modern: Modern + Edgy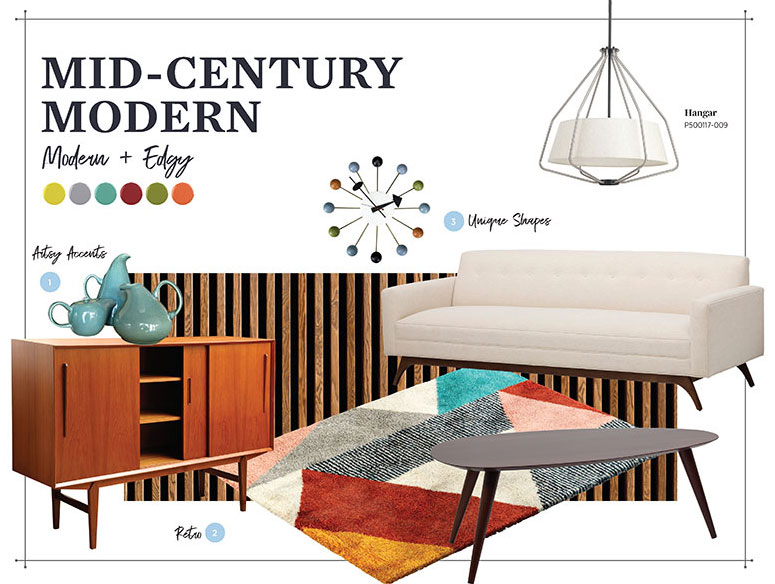 Quirky and functional, this style's flair comes from its modern, yet retro, juxtaposition. Mid-Century Modern style furniture adds unique shapes and pops of color to a room. Designers look for statement pieces to complete the look. This style is gravitating toward a cleaner, more minimalistic look by incorporating a neutral palette and softer accent colors, and homes often use wood textures to create a sense of connection to nature and the outdoors. Mid-Century Modern lighting we Love: Hangar pendant, Ion pendant, Arlo ceiling fan, Globe LED pendant.
If these design styles are not quite "you", then check out more curated style advice here.