Prefabricated Electrical Solutions
Hubbell Wiring Device-Kellems offers two different solutions for your prefabrication electrical needs! For contractors doing prefab assembly, we deliver a One Source solution. For projects that require a pre-assembly provider, we offer Rough-in Ready prefab services.
---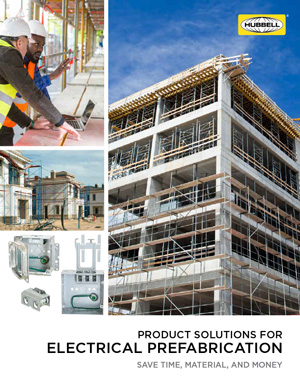 Single Source Prefab
Electrical contractors save time, materials, and money through pre-assembling electrical components before sending them to jobsites. Prefab provides a competitive advantage in today's construction environment.
It's not hard for electrical contractors to get into prefab. We make it even easier by providing one source to simplify the ordering process, which also eliminates errors. Our Prefab Electrical Solutions guide helps streamline the ordering process.
The guide highlights all the components contractors need:
Electrical boxes
Connectorized devices (receptacles and switches)
Mounting brackets
Cable management
Mud rings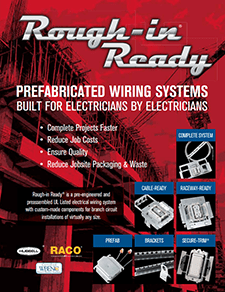 Rough-in Ready Systems Prefabrication Services
Applications
Residential: Apartments, Military and Campus Housing, Condominiums
Hospitality: Hotels, Motels, Casino Resorts, Conference Centers
Healthcare: Hospitals, Healthcare Facilities, Assisted Living
Job Cost Savings
Potential Advantage on Bid Day Calculator
| | |
| --- | --- |
| Job Cost Using the Rough-in Ready® System | Job Cost if You Were to Hardwire the Same Openings |
| $69,832.00 Rough-in Ready® System Cost | $36,789.43 Estimated Material Cost |
| 401.29 Projected Installation Hours | 2,205.70 Estimated Installation Hours |
| 45.00 Contractor's Fully Burdened Labor Rate | 45.00 Contractor's Fully Burdened Labor Rate |
| $87,889.00 Total Installed Job Cost | $136,045.93 Total Installed Job Cost |
Total Savings
Total Hours Saved: 1,804.41
Total Labor Saving: 81.81%
Total Job Cost Savings or Your Potential Advantage on Bid Day: $48,155.97
Total Percentage of Job Cost Savings: 35.40%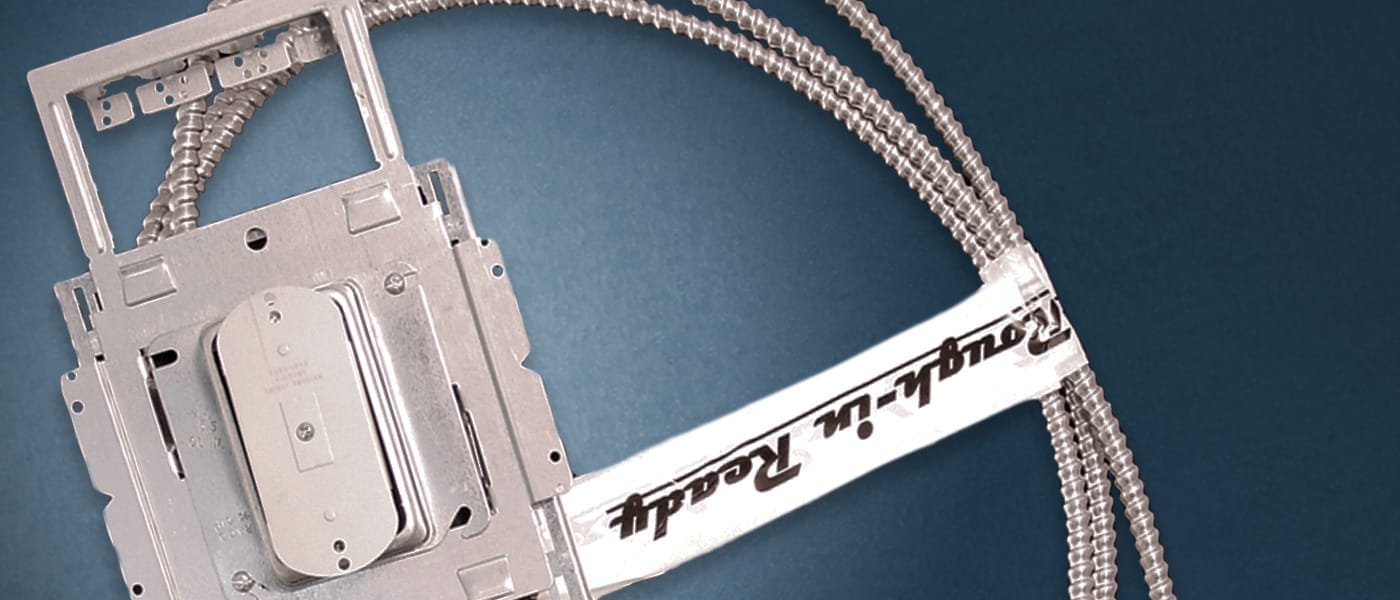 ---
Hubbell Rough-in Ready® Ordering Process
Contact your Hubbell sales representative and provide specifications and drawings for the project.
Once quotation is accepted and purchase order is issued, Hubbell will provide a formal submittal for approval.
Product will be delivered in clearly marked skids by floor and area, depending on your job site requirements.
Contact Sales Representative