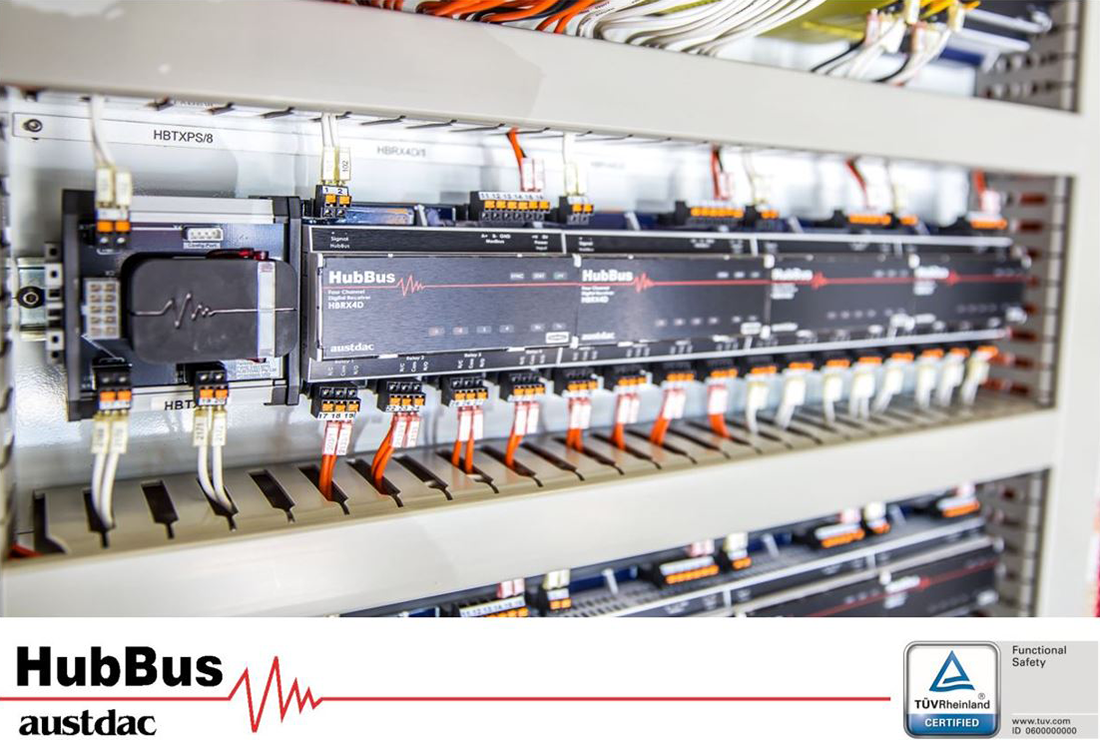 HubBus - Fieldbus Data Transmission & Power
In today's mining industry there is an ever-increasing demand for safety, greater efficiency, higher reliability and lower cost of ownership in mine wide control and monitoring systems. Austdac has been at the forefront of this industry for 30 years now, supplying conveyor control systems. With a continued commitment to research and development Austdac is proud to announce its latest family of world leading fieldbus products. This new family brings features such as ease of installation, improved ease of customer configuration, diagnostic capability and functional safety IEC61508 certification by TÜV. The advance features of this system have led to three patents being awarded to the world leading design and innovative features.
HubBus provides data transmission and power on a single pair of wires has been developed to allow safe, reliable monitoring and control of systems:
In excess of 16km in length
Over 320 line powered devices
Up to 2048 addressable channels
Patented communication technology for operation in electrically noisy industrial environments
Maintenance and repair are made easier along with the reduced possibility of wiring faults with the use of pluggable connectors which are available with screw or spring cage terminals and horizontal or vertical wire entry. For simplification of wiring a DIN rail communication bus may be used locally with other modules. The DIN rail bus carries power, HubBus signal line and Modbus data. A common layout across the whole product module range with easy to read LEDs which show communication, power and line status at a quick glance in addition to a quick open flip top lid to access the configuration port. Configuration is also simplified as all modules use the same easy-to-use handheld programmer and tester.
With the increased network length and increase in the number of devices, there is an increase in the devices response times. To overcome this, the system supports configurable bandwidth with auto sensing by line devices and a patented exception handling protocol for improved response times.
Advanced metrics available with additional monitoring software include long term fault analysis and device response time for system mapping.
HubBus Products