text.skipToContent
text.skipToNavigation
AUSTDAC MINE TELEPHONE SYSTEM
---
austdac Mine telephone a103M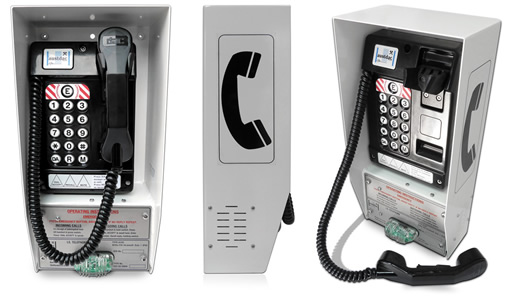 The A103 telephone is an intrinsically safe telephone designed for use in mining applications. It has been design to be a direct replacement for the now obsolete A101 and A102 telephone.
The A103 telephone comprises of a carbon loaded glass filled polyester telephone encased in a metallic surround which also contain the customer termination box referred to as the terminal chamber throughout this document.
Note: The A103 telephone contains a BP004 which is an ATEX/IECEx certified rechargeable battery only for use in GAI-Tronics telephones. This battery will be disconnected upon despatch from the factory and will therefore need to be reconnected during the installation process.
The 103 combines the features of the 101 and 102 phones
IP 65 ENCLOSURE
Handset press switch controls call, call hangs up if switch released
Programmable Emergency Button can provide either a tone or dialled number (e.g.555)
Longer handset curly cord
High intensity Ring indicating Strobe fitted to the front of the phone
Loudspeakers fitted for louder ringing volume (95dB+) and public address announcements from Phone Manager
Note: The A103 Mine Telephone must be used with the Austdac ST2 Telephone System. The A103 cannot be directly connected to a PSTN line.
st2 telephone exchange interface barrier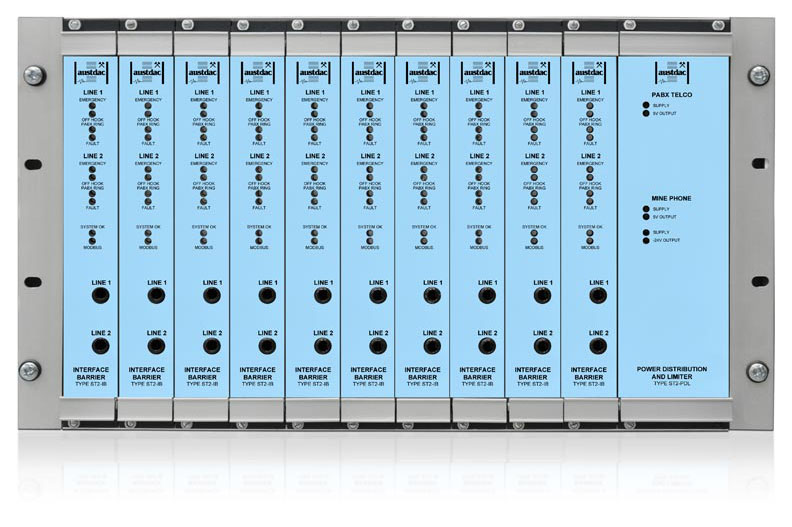 Increased capacity 80 phones in a single 2m high rack
Shelf kit supports 10 barriers and 20 phones
No limit to the max number of shelf kits per system (additional racks required)
2 to 3 phones in party line connection. Recommended for short line operation
Emergency handset plug fitted to front of each barrier
Max line length of 10 km on twisted 0.9mm screened telephone cable
Interface to Phone manager GUI
Software controlled maintenance package, shows current drawn, voltage, phone in use, emergency call, missing phone
BMA exchange
Telephone operator handset or desk top station
GUI display touch screen optional
Interfaces to fibre optical cables, Ethernet
Multi systems on the one GUI, up to 5 systems
Intergration with 3CX windows PABX
Key pad BMA stations
Interface to two way radio leaky feeder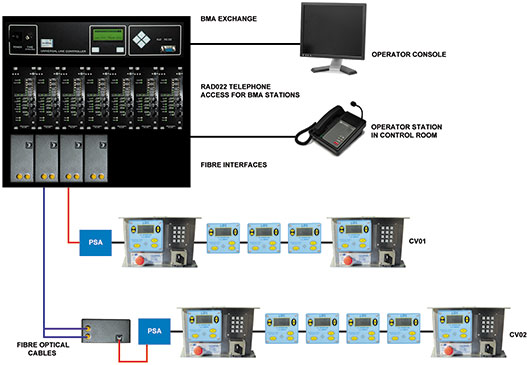 PRODUCT DOWNLOADS
Certification
Documents
---