text.skipToContent
text.skipToNavigation

Austdac Ex ia
In today's underground mining industry there is an ever increasing demand for greater efficiency, higher reliability and lower cost of ownership in mine wide control and monitoring systems. Austdac has been at the forefront of this industry for 20 years now, supplying gas monitoring and conveyor control systems. With a commitment to research and development Austdac is proud to announce its latest family of intrinsically safe fieldbus products specifically targeted at hazardous area underground mining. This new family brings features such as ease of installation, improved ease of customer configuration and diagnostic capability.
The unique ability of SILBUS to provide data transmission and power on the same simple twisted pair of wires has been further improved to allow reliable monitoring and control in systems up to 8000 metres in length. Distances and functionality can be further extended using the new galvanic isolating repeater and network bridge. The range of signals that can now be monitored include digital, safety (SIL3), voltage, current, temperature and frequency all in a consistent family of DIN rail mounting or wire in modules. The SILBUS control unit or channel generator with its configurable logic resolvers, improved MODBUS interface and system diagnostic facilities further compliments the range and makes the implementation of a conveyor control or mine wide gas monitoring system a simple task.
New four channel digital transmitters and receivers provide galvanic isolation between the SILBUS network and digital signals allowing simple cross safe-hazardous area installations without the need for additional barriers and interposing relays. The four channel digital receiver is also fitted with six logic resolvers, identical to the channel generator, providing further system flexibility in remote tripping, conveyor control and block light control. Four channel analogue input and output modules allow for up to six warning and trip alarms to be generated per analogue signal further increasing the ease of implementing mine wide gas monitoring systems with local and remote tripping capabilities.
Single channel line powered temperature transmitters provide the user with complete freedom in monitoring conveyor bearing temperatures.
Dual channel line powered frequency transmitters provide a unique low cost flexible method of monitoring mine ventilation.
The galvanic isolating repeater allows it to be used as an intrinsically safe barrier between safe and hazardous areas in drift belt installations.
The unique line powered galvanic isolating network bridge provides configurable transfer of data between SILBUS networks to further enhance gas monitoring and conveyor control systems.
Silbus Products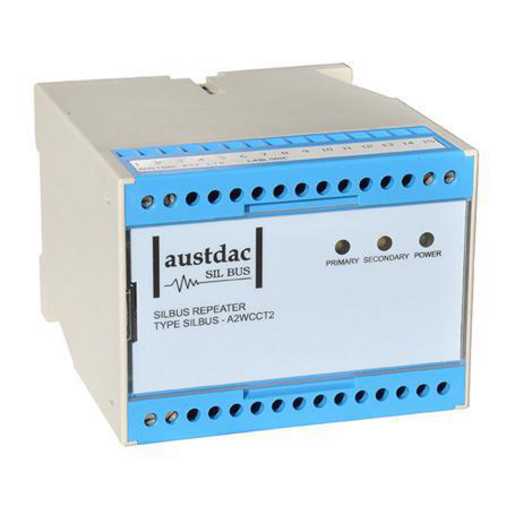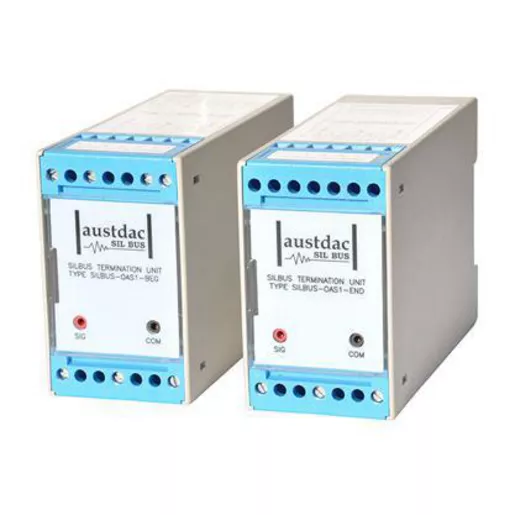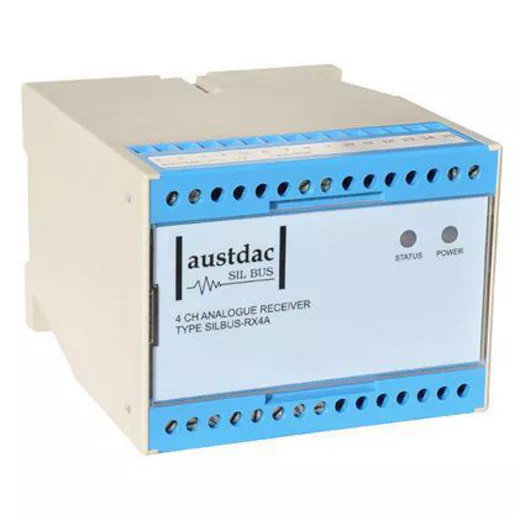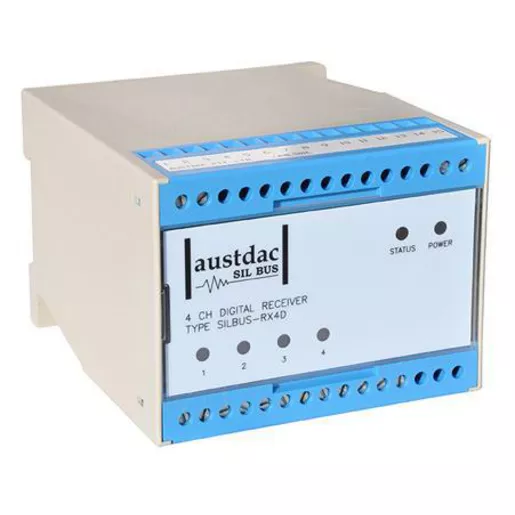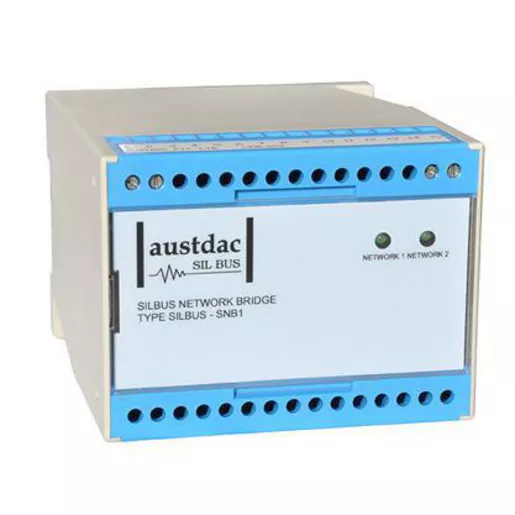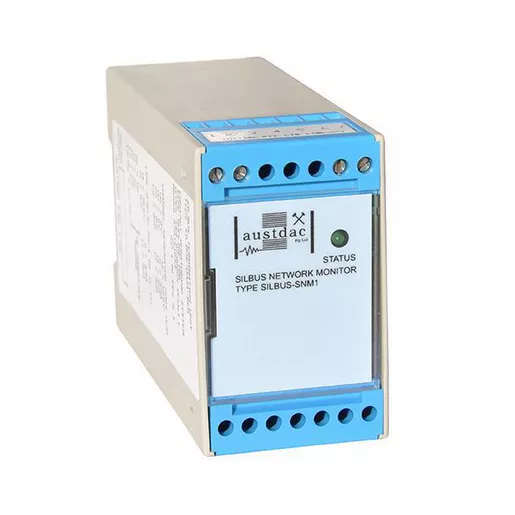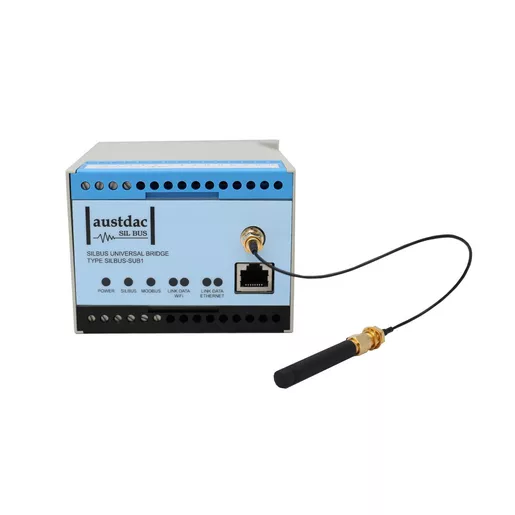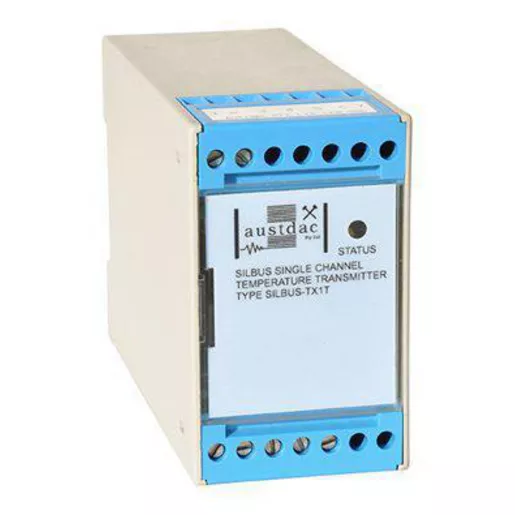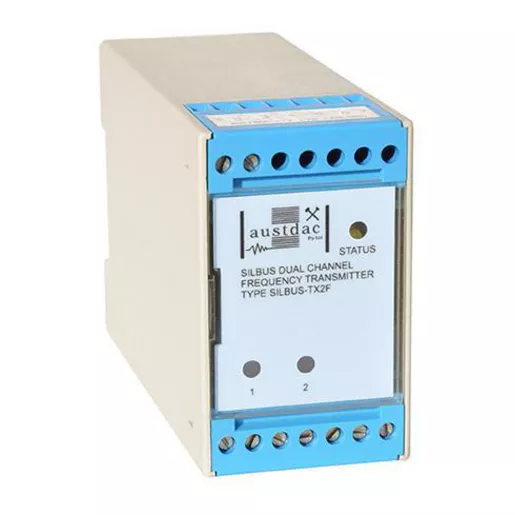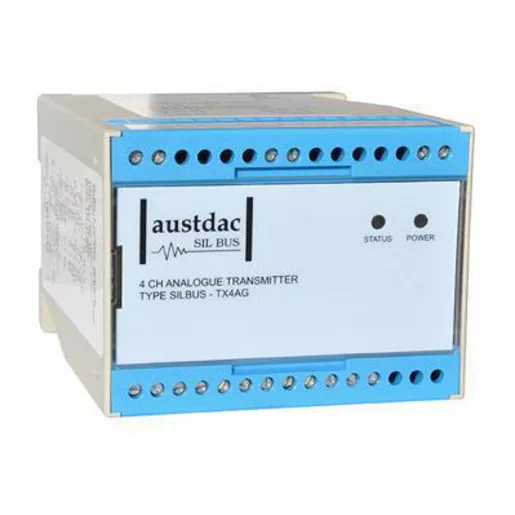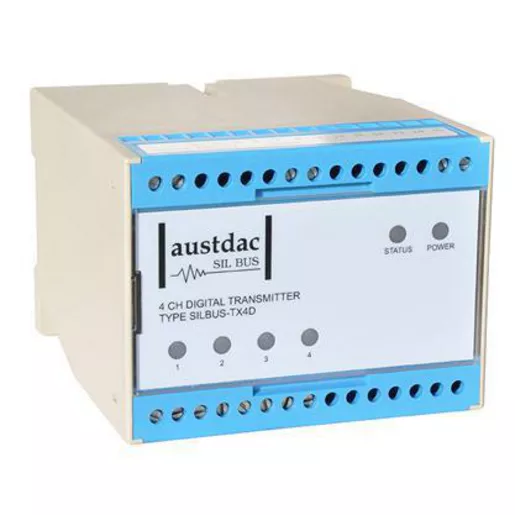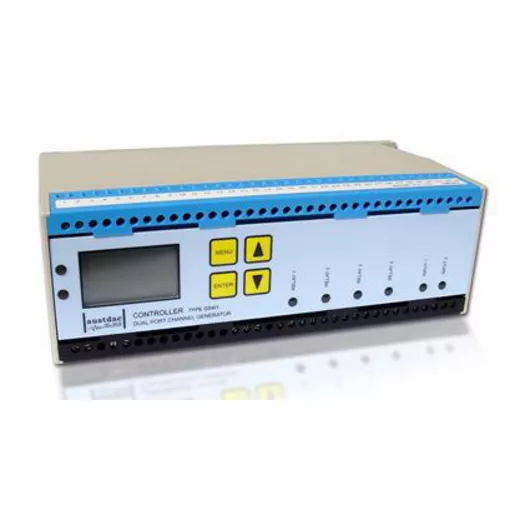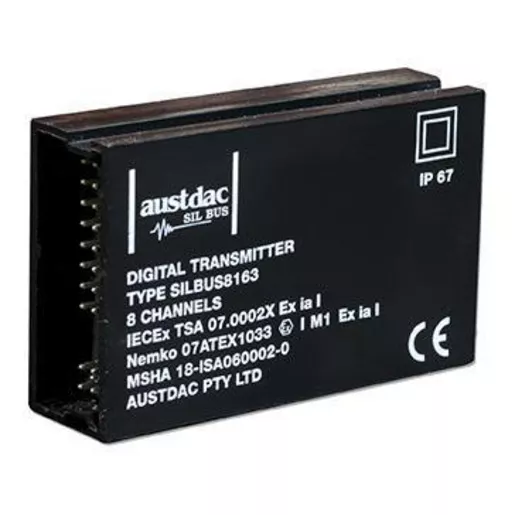 ---