text.skipToContent
text.skipToNavigation
The new EXBLTP-FDS Fusible Disconnect Switch & EXBLTP-NFD Non-Fused Disconnect Switch.

Product Catalog
Download the EXBLTP Specification
sheet today!
DOWNLOAD

The Products
Go to the EXBLTP product page for
details and features
LEARN MORE

Special Features
Learn more about the
EXBLTP benefits and applications
READ ON
AREA CLASSIFICATION

Class I, Div. 1 & 2, Groups B, C, D
Class I, Zones 1 & 2, Groups IIB +H2, IIA
Class II, Div. 1 & 2, Groups E, F, G
Class III
TYPE 3, 4, 4X, 7 & 9
IP66
Suitable for indoor and outdoor
locations in harsh conditions.
MATERIAL

Box: Molded from 356-T6 copper free aluminum, less than 4/10 of 1% copper alloy and less than 6% magnesium.
Cover: Plate cover is made of 6061-T6 aluminum alloy.
Hinges: Extruded aluminum with stainless steel pin hardware.
Bolts: 316 Stainless Steel.
Finish: Natural finish without paint
APPLICATIONS

Ammunition Plants
Coal Handling & Storage
Grain Storage & Processing
Heat Tracing
Land & Sea Oil/Gas Rigs
OEM's Servicing Oil & Gas
Petrochemical Plants
Petroleum Refineries
Pipelines
Process & Storage Areas
Pulp & Paper Facilities
Waste Water Facilities
"Using our new lighter cast aluminum enclosures for disconnect switches will enable us to fit the correct applications with a leaner and more competitive offering."
Frank Ivester, Power Distribution Product Manager – Killark
fivester@hubbell.com
Compact Design
Compact design utilizing basic construction providing flexibility, safety and high performance in an extremely compact size.
Perfect choice for industrial motor control to construction safety switches.
Removable ductile mount lugs adjust to irregular mounting surfaces.
Rotary handle operating mechanism with lockout provision as a standard feature.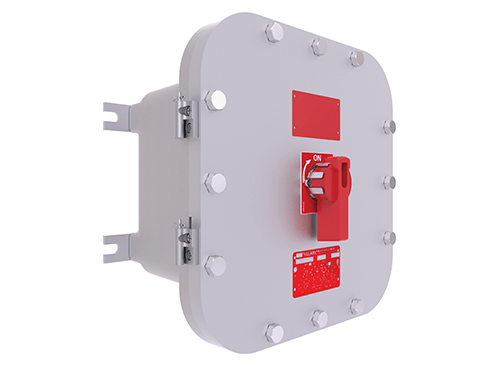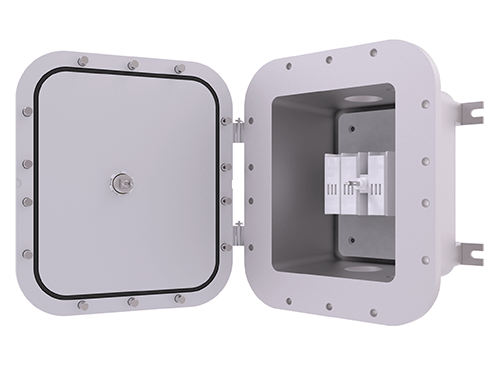 EXBLTP-FDS
Fusible Disconnect Switch, for UL98 applications. Horsepower rated for motor disconnects along with general purpose circuit protection. Available for 30, 60 & 100 Amp rated.
EXBLTP-NFD
Non-Fused Disconnect Switch, for UL98 & UL508 applications. Horsepower rated switches for motor disconnects along with general purpose circuit protection.
UL98 offering 30, 60, & 100 Amp rating.
UL508 offering 16, 25, 32, 63, & 80 Amp rating.