text.skipToContent
text.skipToNavigation
Harsh Environments
Non-Metallic Weatherproof Boxes, Covers & Lighting
---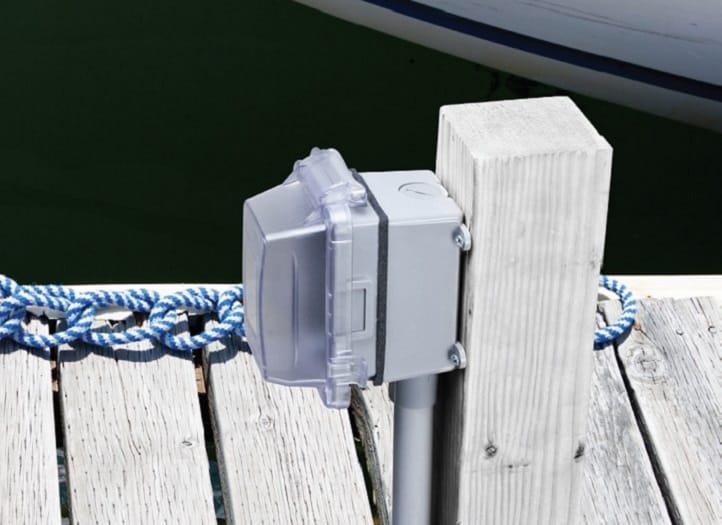 BELL® offers a full line of Non-Metallic Weatherproof Boxes, Covers and Lighting that can be utilized in harsh environments such as agricultural sites or locations near water. Our boxes are made of durable, high-impact PVC and are useful in a variety of applications where weatherproof protection is required. Boxes are available in a variety of shapes and sizes to accommodate your protection needs.
In conjunction with our box selection, we offer various flat, blank and toggle/device covers. Flat covers feature our patented Knock-Out technology for custom fitting and Quick-Fit keyhole mounting system for installation in under a minute. These covers can accommodate all of your installation needs as our MM110 line feature 16-IN-1 configurations and our MM1410 line features 55-IN-1 configurations. Flat covers are made from durable, high-impact PVC and are available in clear, gray, and white finishes. Traditional blank covers offer simple yet durable weatherproof protection. These covers include attached gasket and mounting hardware. Blank covers are UL Listed, NEC® compliant, and NEMA 3R rated. Last but not least, BELL offers various toggle/device covers with patented horseshoe adapter that ensures a snug fit for small and large head switches. Our PTC521 line features 8-IN-1 configurations to meet your specific electrical needs.
Rounding off our line of non-metallic weatherproof products are our lampholders and accessories. These products can be used in a variety of applications and can withstand the elements in harsh environments as they are constructed from high-impact PBT. Our multi-direction swivel joint requires no tools to mount and allows for easy directional adjustments. Our lighting products are UL Listed, NEC® compliant, NEMA 3R rated, and are sure to get the job done right.