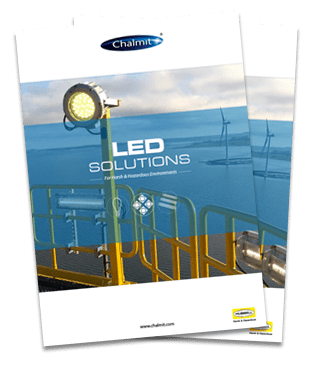 Since introducing the world's first Zone 1 LED luminaire in 2005, Chalmit have championed LED technology and the benefits it brings to our customers with energy efficiency, performance and cost. We now provide the most comprehensive range of LED luminaires on the market covering Zone 1, Zone 2 and Industrial environments.
Our LED products offer lighting solutions for linear, flood, bulkhead, recessed and projector lighting in both hazardous and safe areas and we continue to develop and improve our products. With a market-leading lifespan, revolutionary design and optimised lumen output, the Protecta X is our latest development and involved our largest ever investment in product development.
Complete your details to download our complete LED Solutions catalogue.