White Papers
---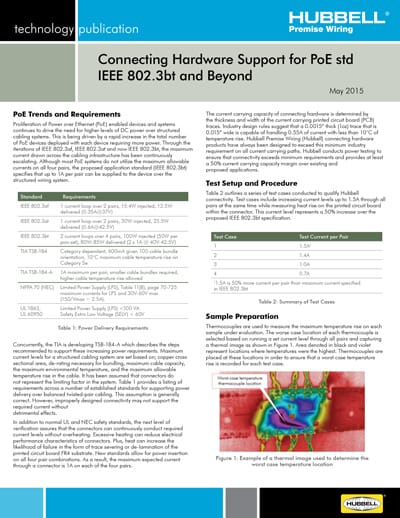 Connecting Hardware Support for PoE std IEEE 802.3bt and Beyond
The majority of the industry performs testing that is required for mechanical specifications and some safety requirements such as UL1863 and IEC 60603-7-7. Hubbell connectors are designed to exceed these standards and are UL Listed. Even though those standards guarantee safety conditions, they may not indicate whether the hardware is designed to operate under continuous current and voltage conditions. Hubbell performed the current capacity qualification under extreme DTE conditions to ensure support for any established and future PoE applications.
Download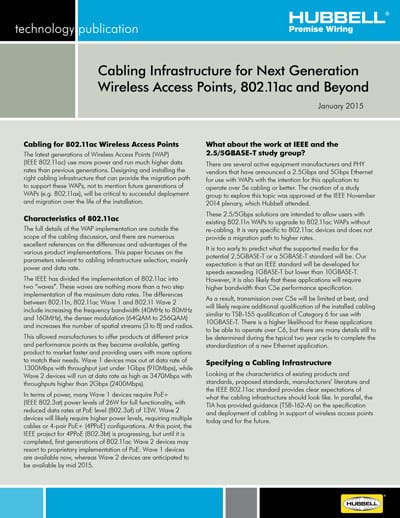 Cabling Infrastructure for Next Generation Wireless Access Points, 802.11ac and Beyond
The latest generations of Wireless Access Points (WAP) (IEEE 802.11ac) use more power and run much higher data rates than previous generations. Designing and installing the right cabling infrastructure that can provide the migration path to support these WAPs, not to mention future generations of WAPs (e.g. 802.11ax), will be critical to successful deployment and migration over the life of the installation.
Download