text.skipToContent
text.skipToNavigation
History
Evolution of Wiegmann
---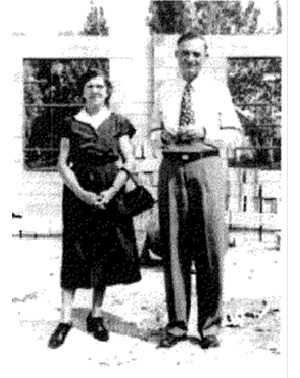 E.M. Wiegmann & Co. was founded in 1928 in Freeburg, IL by Edgar Maurice Wiegmann, who had an incredible desire to work with metals. Maurice took that desire and began building a company that would withstand the Great Depression, multiple wars and many other economic challenges in the years to come.
Maurice started the business making metal outlet boxes, both in two-gang and four-gang configurations. The need for such products grew as the use of electricity expanded throughout the country in both homes and businesses. When World War II began, Wiegmann expanded its operations to assist with the war effort. The company began to also manufacture ammo boxes for the military as well as Post Office mail boxes for the United States Postal Service.
In 1944 the company moved and expanded to Red Bud, IL to broaden capacity and to assist with the growing demand for ammo boxes and Post Office efforts.In 1955 another fabrication facility became part of Wiegmann through the acquisition of a company called KEMCO located in Carlyle, IL. This addition allowed Mr. Wiegmann to easily transition from the war-driven ammo boxes into a different product more suited to peacetime - the switch box.
In 1957 the company expanded yet again by acquiring ACE Metals in New Baden, IL. Both companies merged and the ACE Metals products were brought into the Wiegmann line. This line was then expanded to include wire way, raceway, and gutter products.
In 1958 Edgar Maurice Wiegmann passed away. Shortly thereafter, his son Harold Edwin Wiegmann, took over the company and added additional capacity by purchasing another facility - this time back where the company began, in Freeburg, IL. As his father did before him, Harold looked for opportunities to expand the company but never strayed far from the essential "metal box" business that had sustained the company for 30 years.
With switch boxes, plating and metal stamping keeping the Wiegmann manufacturing lines at full capacity, Harold looked again at possible other means of capitalizing on yet another new venture. Another organization was also looking to build new relationships, the National Electrical Manufacturers Association (NEMA). NEMA was a natural fit for Wiegmann because of the wire way product line. This opened the doors for a whole new line of products: NEMA 1, 3R, 12, 13, 4 and 4X products (indoor and outdoor electrical enclosures).
In 1964 Harold replaced all of the Wiegmann fabrication sites into one site with a freshly built manufacturing facility located in Freeburg, IL at 501 West Apple Street. The 42,500 square foot facility was expanded again in 1967, in 1968 due to a devastating tornado, 1970, 1971, 1972, 1982, 1984 and 1989. The final expansion resulted in a 225,000 square foot manufacturing facility.
In 1993 Harold Edwin Wiegmann passed away. In 1994, Hubbell Inc. acquired the E.M. Wiegmann Company from the Wiegmann family.
Since 1994, Wiegmann has continued to grow and become a nationally recognized enclosure manufacturer. The current Hubbell-Wiegmann facility is a tier one highly automated plant designed to handle more than 5,000 stocked electrical enclosure products as well as engineered to order products.