text.skipToContent
text.skipToNavigation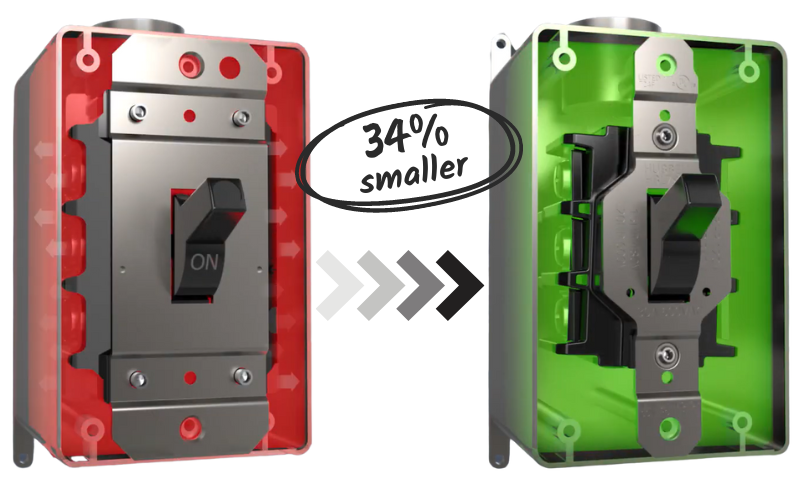 EXPLORE PRODUCT
Where space is limited, less is more!
MORE applications; MORE wire capacity; MORE user-friendly.
Our most complete offering of motor controllers with superior horsepower ratings now feature open switches in a significantly more compact design allowing for an easier installation in a standard FD box while maintaining the great performance of its legacy product.
The new non-enclosed switches can be used in almost any industrial environment, they are an ideal component switch for motor control being suitable to use as a motor disconnect. Toggle switches can be built into equipment and enclosures for either box or panel-mount installation.
The enclosed Circuit-Lock®️ family of products offered in Type 1, 3 and 3R enclosures now uses this new switch and continues to offer the same outstanding quality, reliability and features.
Thermoset body provides high resistance to electrical arc tracking
Strong ON/OFF action with quick-make, slow break operation
Optional side finger guards for close wall applications and finger safe environments
Four large silver alloy contacts per pole have excellent conductivity with maximum longevity
Lubrication-free controller with continued ON/OFF cycling even in harsh, dust and high heat environments
FAMILY OF PRODUCTS

-

Click the links to view product pages
IDEAL APPLICATIONS