text.skipToContent
text.skipToNavigation
The most efficient solution when pouring seals!
Unlike the traditional seal-off fittings, the new EZ series offers a new cost-effective way to pour seals. With 360 degrees of unimpeded access to the potting chamber and pre-installed disc brush dams, the EZ Seal requires minimal packing fiber and zero-pour preparation saving time and money. Combined with everyone's favorite two-part epoxy resin, CELOX™, you have the safest and fastest seal fitting on the market.
VIEW PRODUCTS
Save Time & Increase Productivity
Killark's innovative EZ Seal eliminates the frustration often associated with the installation and maintenance of seal-offs, drastically cutting down end user labour time.
Explore the EZ Seal from every angle — use your mouse to rotate the image for a full 360° view!
PRODUCT FEATURES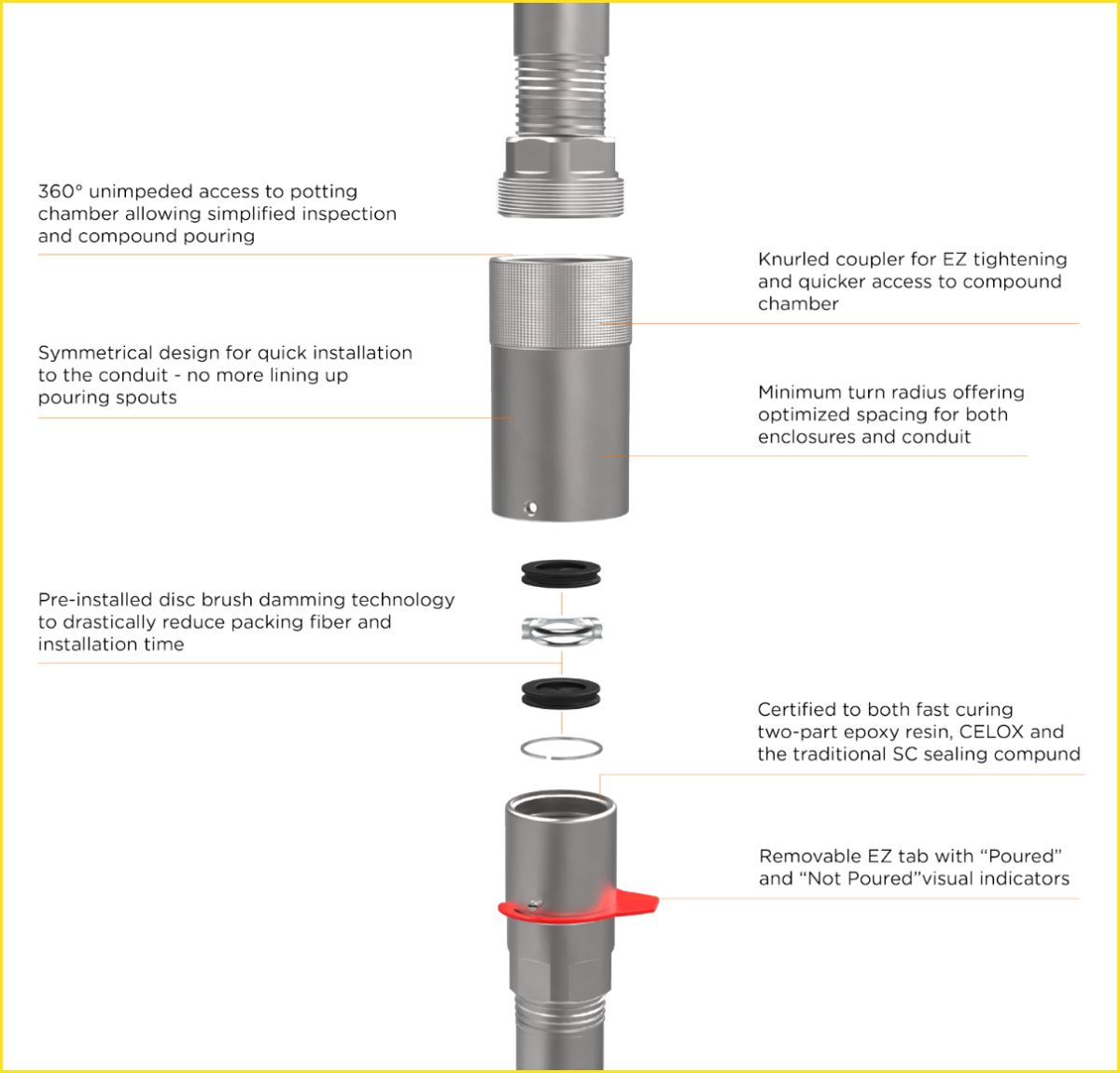 Class I, Div. 1 & 2, Groups A, B, C, D
Class I, Zone 1, Groups IIC, IIB, IIA
Class II, Div. 1 & 2, Groups E, F, G
Class III