text.skipToContent
text.skipToNavigation
---
Products with Impact
Our products help utilities de-risk and optimize their operations so that consumers can live more sustainably. Our products provide energy efficient solutions for customers, businesses, and utilities.
Protecting Critical Infrastructure
Hubbell Power Systems products ensure that electrical power is conducted safely, reliably and efficiently across the electrical grid infrastructure. Our Power Systems products are essential to the overall health and functionality of the grid. A failure in a critical transmission and distribution component can lead to outages, creating additional maintenance and labor expense for the utility as well as inconvenience and safety risk to a homeowner or building operator. Our products mitigate those risks.
Enabling Transition to Renewable Energy
As solar and wind become increasingly important sources of energy generation, Hubbell is playing an important role in providing products and services to support the growth of these industries. Learn more about our solar and wind offerings. Hubbell Power Systems is well positioned to meet this need as the leading provider of electrical transmission components and solutions, capable of servicing 90% of the product needs on a transmission tower.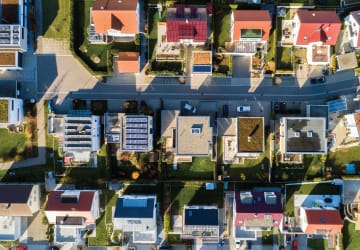 Enabling Transition to Renewable Energy
The electric grid was originally designed to deliver electricity one way. The proliferation of renewable energy generation today, however, means that energy can be placed back on the grid, leading to unique challenges for utilities. Our Hubbell Power Systems and Aclara businesses offer resources that can lead the next generation of the smart grid by coupling innovative technology with data-driven solutions to predict, plan and respond to system conditions across electric, gas or water distribution networks.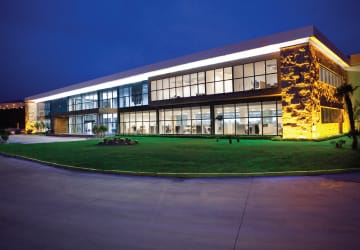 Increasing Energy Efficiency of Buildings and Homes
Hubbell Lighting works closely with commercial and residential customers to provide lighting fixtures and controls which reduce energy usage and total cost of ownership. In 2020, our sold LED fixtures had the potential to save our customers more than 100 million kilowatt-hours (kWh) annually.