PL511 and Universal Cable Gland
Hawke International recently were proud to receive patent awards for two design innovations. These were awarded for the PL511 Enclosure and in recognition of updates to our Universal Cable Gland.
Carl Jackson, Principle Engineer, received the patent award for his continuous work developing modifications to our cable gland range.
Jason Clark, Associate Engineer and Dean Renshaw, Senior Associate Manufacturing Engineer, along with Carl Jackson, received patent awards for the development of the innovative PL511 Glass Reinforced Plastic Electrical Enclosure.
Ever since the design of the first ever cable gland by William Hawke in 1957, we have consistently sought to drive forward with new products. Our design team is made up of curious minds who are constantly searching for ways to make our end users' lives easier.
The recent patent awards are testament to the continuous improvement environment we operate in every day. Carl Jackson explains why he and his colleagues operate foremost as inventors: "The patents awarded represent how the team are continually striving to innovate. Our main aim is to provide our customers with products that represent the newest technology and design, with the quality, safety and reliability our customers expect from the Hawke brand."
We are proud to remain a market leader through delivering innovative new products. Receiving the patents for our design innovations shows the continuing commitment we have to providing our customers with a diverse range of cutting-edge new products.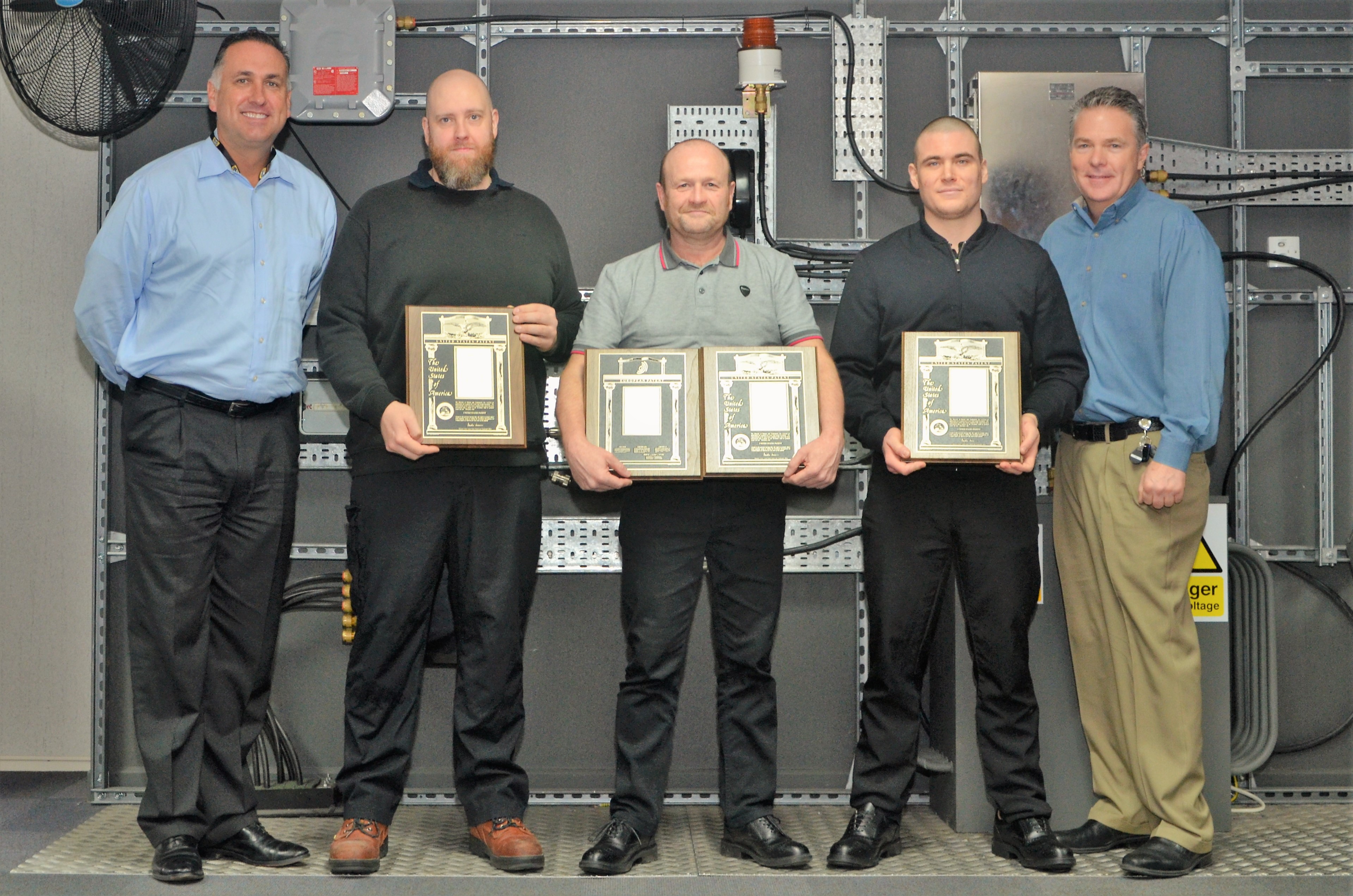 Carl Jackson, Jason Clark and Dean Renshaw are pictured being presented with Hubbell Patent Awards by Warren Jenkins, Vice President and General Manager or Hubbell Inc. and Steve Taafe, Director of Engineering at Killark.