text.skipToContent
text.skipToNavigation
The Next Generation of Hazardous Location Lighting is Here
When light matters, choose the VML-X Series LED fixtures.
The VML-X series of high and low bay industrial fixtures offers a range of light distribution types and colors including white, green, and amber light and is customizable to suit your requirements. Each light fixture comes with an optional self-testing emergency battery backup that monitors LED status, driver circuit, battery capacity and charger function, and fault detection.
Explore the VML-X from every angle - use your mouse to manipulate these 3D images and get a 360° view!
Size 1
Up to 9,000 lumens
Size 2
Up to 18,000 lumens
Size 3
Up to 28,000 lumens
PRODUCT FEATURES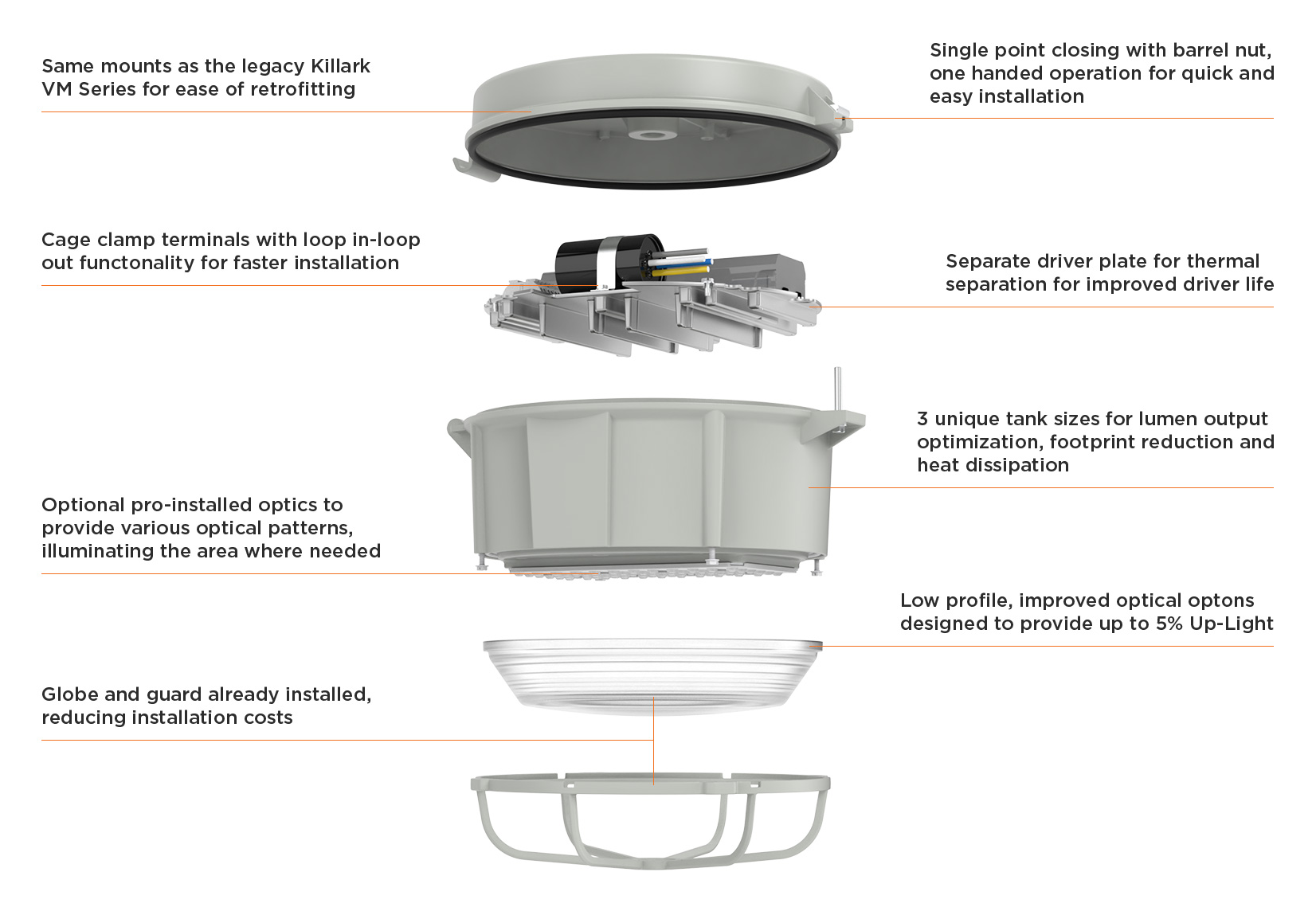 Class I, Div. 2, Groups A,B,C,D
Class I, Zone 2, Groups IIC, IIB, IIA
Class II, Div. 1 & 2, Groups E,F,G
Class III
IECEx Rated (Zone 2)
Ex ec IIC T4/T3 Gc
Ex tb IIIC T4/T3 Db
Suitable for wet locations
Type 3, 4X
IP66