text.skipToContent
text.skipToNavigation
Governance & Accountability
---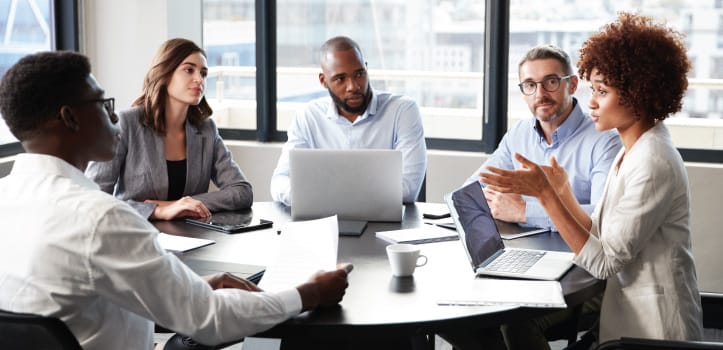 Governance & Accountability: Ethical Leadership
We are highly focused on our company's role as an employer, a community leader, and an important provider of electrical and electronic products for non-residential and residential construction, industrial and utility applications. We believe in high ethical standards, transparency, and following through on our ESG commitments.
Hubbell's Board of Directors' Corporate Governance Guidelines formally include Board oversight of the company's ESG programs as part of the Board's responsibilities. The Board's Nominating and Corporate Governance Committee is charged with specific oversight of ESG related matters.
OF HUBBELL EMPLOYEES, DIRECTORS, AND THIRD-PART PARTNERS THE CODE APPLIES TO
OF TARGETED HUBBELL EMPLOYEES AND DIRECTORS THAT HAVE COMPLETED TRAINING MODULES ON THE CODE
OF TARGETED HUBBELL EMPLOYEES CERTIFIED ON THE CODE IN 2020
Employees and directors
ANNUALLY RE-CERTIFY ON THE CODE
Monthly Training
FOR EMPLOYEES ON TENETS OF THE CODE
Hubbell's
Code of Business Conduct and Ethics
provides a framework for our employees to conduct business with the highest level of integrity. The Code outlines Hubbell's expectations of ethical conduct and integrity wherever we do business. The Audit Committee of Hubbell's Board of Directors oversees and receives regular reports on the status Hubbell's compliance program. At meetings throughout the year, the Audit Committee reviews and analyzes reports from management, our external auditor (PWC) and Hubbell's internal audit team regarding compliance with the Code and applicable regulatory and legal obligations.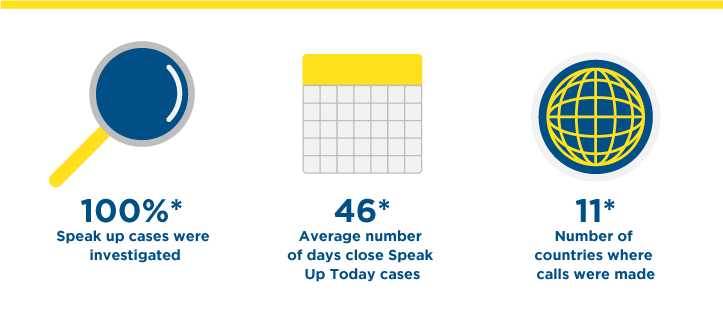 Hubbell further offers a resource where individuals can ask questions or report compliance concerns confidentially or anonymously. This service, called Speak Up Today, is managed by an independent third party and is available to employees, customers, vendors or any other third party. Available 24/7, Speak Up Today is accessible via the web or by phone through toll-free telephone numbers in 18 countries.
*As of December 31, 2020
TRANSPARENCY

AND REPORTING
Our sustainability and ESG reporting is currently guided by a combination of the Global Reporting Initiative (GRI), Sustainability Accounting Standards Board (SASB), and standards from the Task Force on Climate-related Financial Disclosures (TCFD). As we continue to formalize our ESG efforts, we will work to continue to align and comply with these reporting frameworks and standards.