text.skipToContent
text.skipToNavigation
Residential Disaster Recovery Solutions
---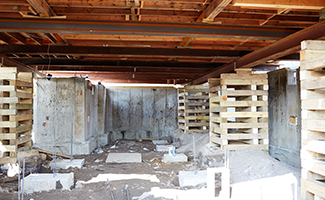 Home Elevation Solution for Flood Zone Homeowners
For home repair needs due to storm surge caused by a natural disaster, the first step is to contact a CHANCE® Certified Installer who can connect you to a local structural engineer. To schedule an appointment to have your foundation evaluated, call 855-477-2121. Your certified installer will work with a local engineer to will develop a plan of repair for your home. The Structural Engineer and Certified Installer will work together to ensure that your home repair plan meets FEMA recommendations and local building code requirements.
Next, you will need to hire a reputable contractor with proof of a current certificate of insurance to lift or raise your home. Once your home has been elevated to the proper height, your Installer will proceed with the installation of the foundation system. Please note, only CHANCE Certified Installers can offer the fully transferrable 30-Year Limited Product Warranty. Click here to learn more about the warranty.
CHANCE Helical Pile Technology Installation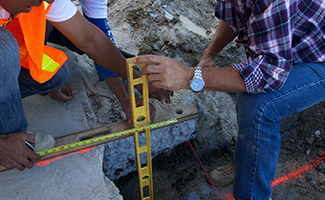 The CHANCE Helical Pulldown micropile (HPM) is a foundation support system that is a grouted shaft around a standard CHANCE helical pile. The lateral load capacity resists the transferring wave action and debris impact from creating a disruption in a home's stabilization. For each home, the quantity and spacing of the Micropiles are adjusted to meet the unique structural support needs. Visit our product solutions page to learn more about helical piles and their key attributes that make them ideal for structural elevation
While many homeowners have found peace-of-mind from helical pile technology, each plan is different because each home is different. Rest assured that your home repair plan will best suit the structural needs of your home (based on weight and architectural design) as well as the geotechnical properties of the soil beneath it.
Many contractors specialize in very specific methods when it comes to home elevation. Make sure you have a reputable contractor raise your home and a certified installer to properly install your micropiles. Only CHANCE Certified Installers can offer the fully transferrable warranty.
If you are an engineer looking for technical support, please call 855-477-2121 to connect with a Hubbell Power Systems, Inc. application engineer who can assist with a customized application design.
If you are a homeowner and would like to find out more about disaster recovery solutions, click here.
Find a CHANCE Certified Installer in your area, click here.