HIPODirect Field Data Management Software
Connect any iOS or Android mobile device to WiFi-Direct enabled Hipotronics test equipment. Our free data management software gives you seamless connectivity and and efficient control over your test reports. Easily handle test data and reports, equipment details, even firmware updates with our integrated solution.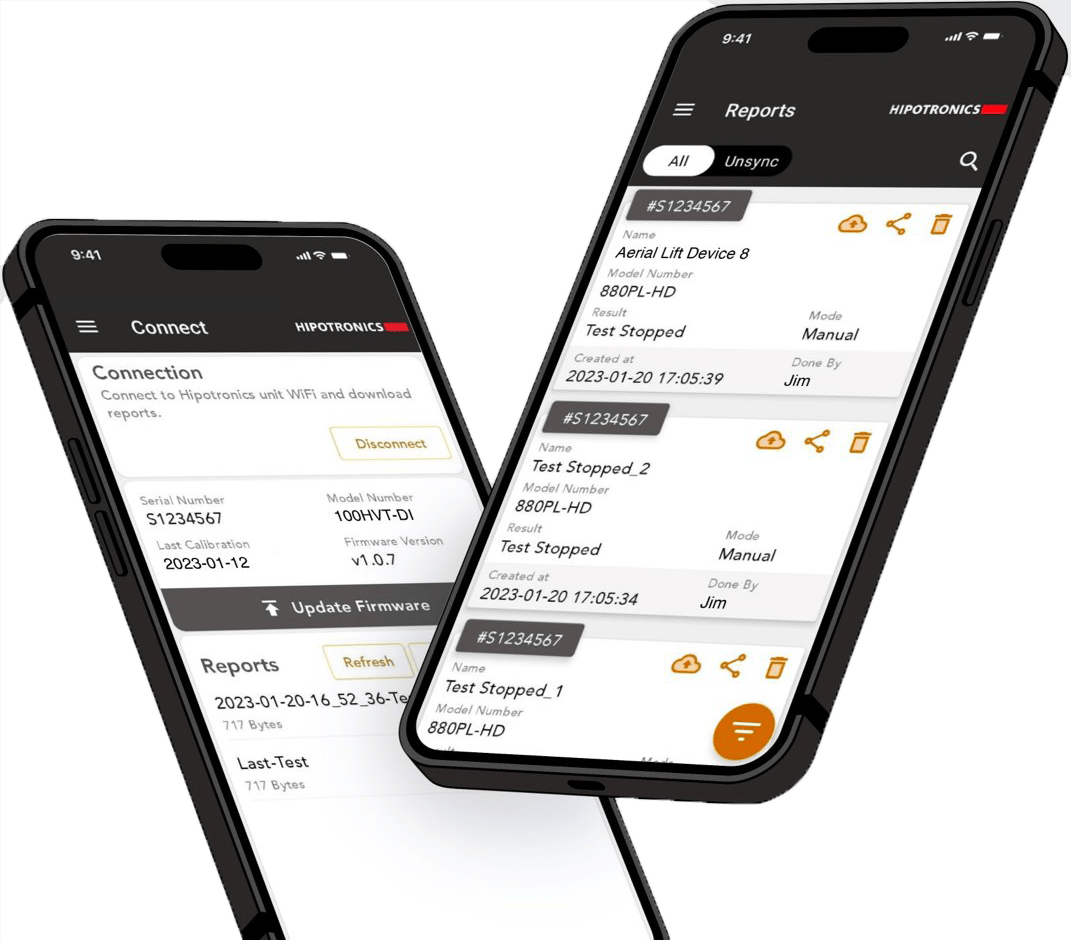 Unlock the full potential of your HV testing equipment
The user-friendly HIPODirect interface simplifies your test data management and ensures smooth maintenance of your equipment. The Hipo test equipment software allows you to enjoy seamless functionality across products with WiFi-Direct capabilities. Experience an intuitive solution that streamlines your testing processes and enhances productivity.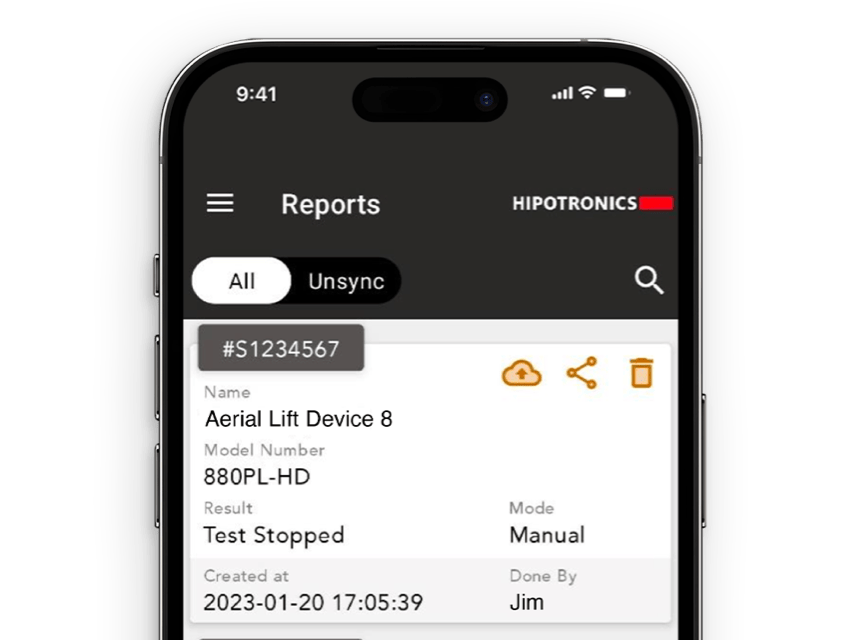 Access, distribute, and upload test reports
View test details right in the app: max voltage, max current, elapsed time, and current graphs. Download and share reports in CSV format via email or upload them to any cloud service, without the need of USB drives.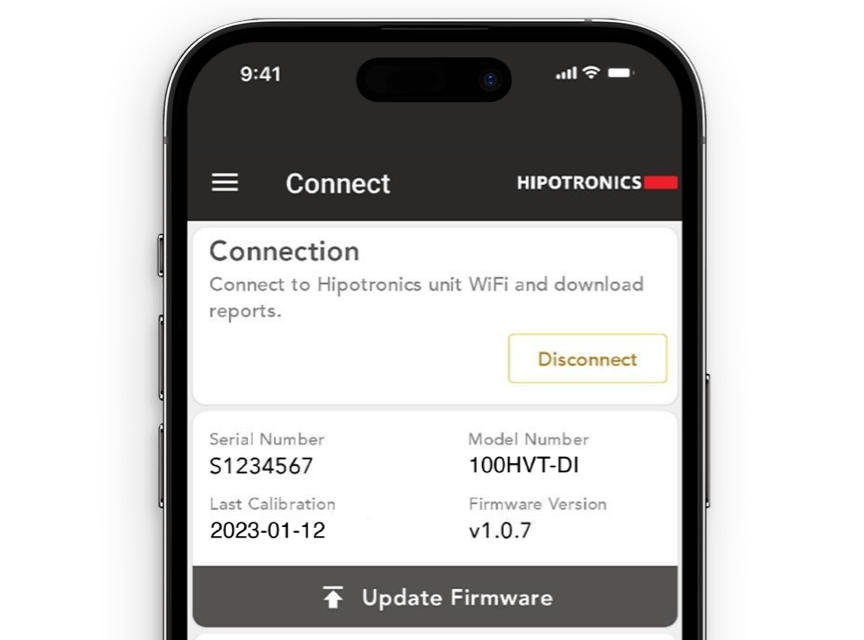 Automatic firmware updates have you covered
Download and install the latest firmware available for compatible Hipotronics products right from the app. Simply connect your Hipotronics equipment to your mobile device using Wi-Fi Direct.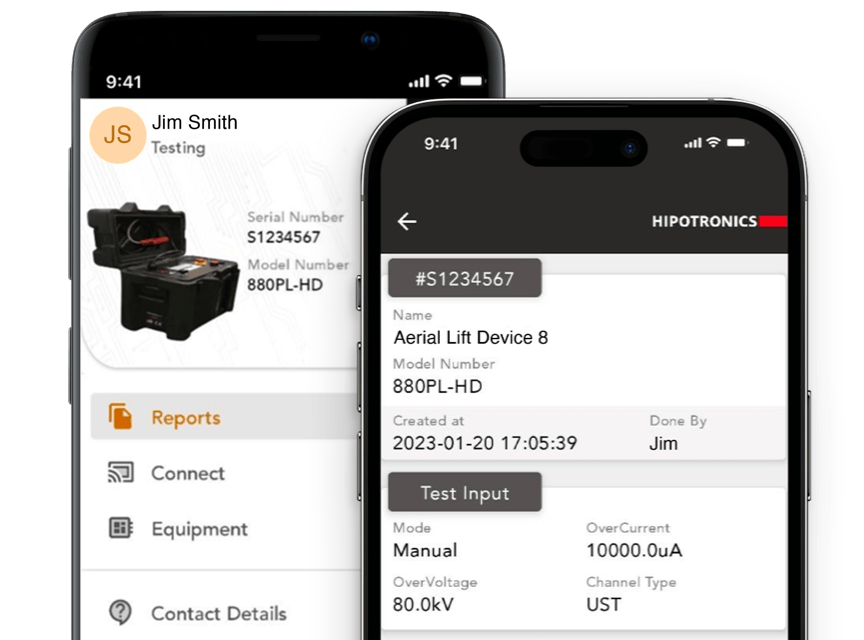 Works with all your devices
The HIPODirect app is compatible with Android OS and Apple iOS. Available for free download from the Google Play Store or the Apple App Store.
HIPODirect+ Premium App
Coming later this year! Enhance your experience with our HIPODirect+ app. This in-app upgrade unlocks additional features and control.