Expansive Testing Capabilities
Industry-leading experience, quality, and accuracy allow Hubbell Labs to provide you with the test data you need to engineer and manufacture better electrical utility products. We'll help you improve safety for both linemen and the public.
Download our Hubbell Labs
Test Services brochure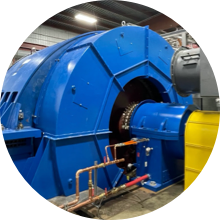 Electrical Testing
Our long history of manufacturing electrical utility products results in comprehensive experience with high-power, high-voltage, pulsed power, and continuous current/voltage testing.
Explore our services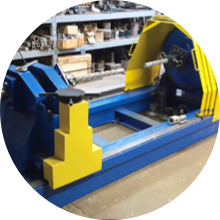 Mechanical Testing
We regularly perform tension, compression, and torque testing on our CHANCE anchor and helical pile products. These test methods are also effective for steel, fiberglass, and polymer insulator products.
Explore Our Services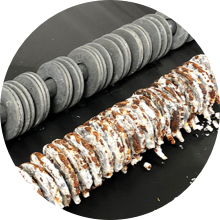 Environmental Testing
Our testing helps you design critical components to withstand extreme conditions such as blistering sun, high humidity, or corrosive industrial or marine environments. We offer UV, salt fog, humidity, and other tests to ensure product longevity.
Explore Our Services
Tour Our Test Labs
Watch the video to see our facilities and how our extensive testing capabilities help you.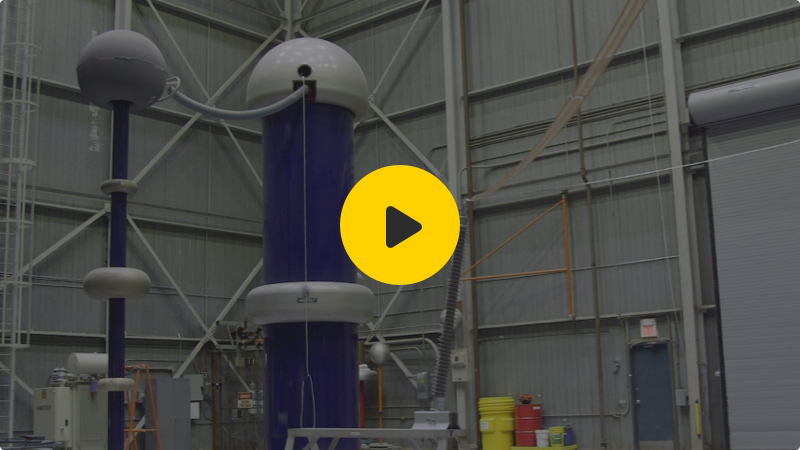 Explore Our Testing Options
Discover our range of testing options. While many of our tests are optimized for electrical utility products, we service many industries: construction, telecommunications, transportation, aerospace, gas, water, plus smart grid, and renewables.
High Power Short Circuit Testing

Electromagnetic Force Withstand Test (Grounding)

Arrester Pressure Relief Test

Distribution Switching Test (Load, Line Charging, Cable Char…

High Current Withstand Test

Equipotential Matting and Underground Electrical Strike Test

Distribution Transformer Short Circuit Test

Traveling Arc and Drop Conductor Test

Power Arc and Flammability Test
High Voltage Dielectric Testing

AC High Voltage Withstand / Flashover Test

Lightning Impulse Withstand / Flashover Test

Corona Test

Partial Discharge (PD)
Radio Interference Voltage (RIV)
Visible and Audible Corona Test

Insulated Aerial Lift Qualification Test

AC High Voltage Bonding Test

Tracking and Erosion Test
Low Power Testing

Continuous and Overload Current Test

Static Heating Stability Test

Current Cycling Test (CCT)

Heat / Temperature Rise Test

Current Sensor Accuracy and Overload Test
Pulse Power Testing

Current Impulse Withstand and Operating Duty (Qth) Tests

Time Overvoltage Test (TOV)

Power Frequency and Discharge Voltage/Time Characteristic Tests

Disconnector Operation Test

Switching Impulse Energy Rating Test (Wth)

Single-impulse charge transfer rating test (Qrs)
Mechanical Testing

Tension / Compression Test

Cantilever / Longitudinal Test

Brace Line Post Deflection Testing

Fiberoptic Attenuation Test
Environmental Testing

Tracking and Erosion Testing

Ultraviolet Testing (QUV)