Advanced Distribution Automation
---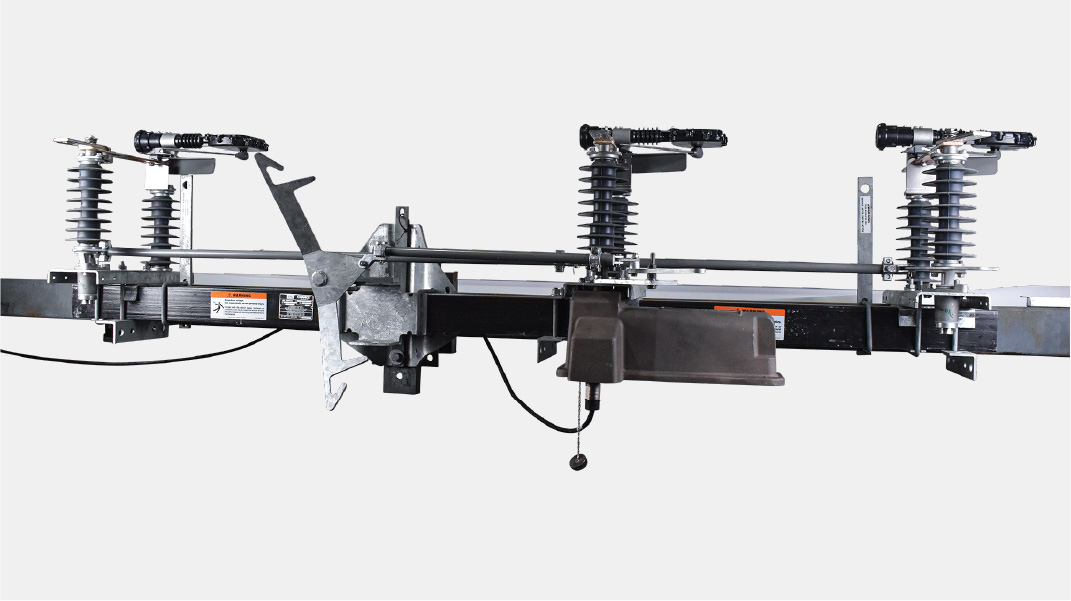 On-the-switch motor-operated air break switch
Remote switching your distribution feeders has never been so easy! Our On-the-Switch (OTS) motor and gearbox option for group-operated AR (automation ready) air break switches saves you money and improves system reliability and safety.
Significantly reduce installation time. We integrated the motor operator right to the crossarm of the switch! Our design eliminates vertical operating pipe, replacing it all with a simple umbilical cable to convey switch control signals—locally or remotely. It also ships fully assembled from the factory, ready for simple installation.
In addition to reduced complexity, the smaller pole footprint provides more room for other devices. It allows you to streamline the aesthetics of the pole. The OTS AR is the first step to take when moving into SCADA-ready GOAB.
The design of the OTS delivers a quick ROI beyond easier installation. The motor provides consistent, optimized open and close operation for longer switch life and greater crew safety. It reduces truck rolls and your operating and maintenance expenses.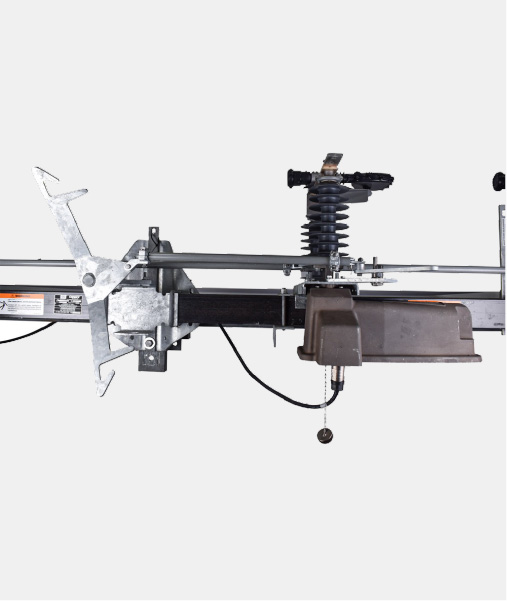 Combines hookstick and motor control on the crossarm
OTS group-operated AR switches ship installation-ready, assembled on a 4"x 4" steel or optional fiberglass crossarm. System options are available in 15kV, 27kV and 38kV voltage class with maximum operating current at 900A. Our ESP™ polymer insulators provide lightning impulse levels from 110kV through 200kV BIL.
Features include:
Visible break shows open circuit for safe downstream work
Small footprint provides extra room on crowded distribution poles
Umbilical cable replaces all down-the-pole control pipe
Plug & play OTS Controller design provides easiest installation and operation
Intelligent controls for remote switch operation
The FlexMO® motor operator provides remote operation via either our FlexMO Terminal Unit (FTU) or a customer-provided remote terminal that communicates to a SCADA network. The FTU communicates with the FlexMO operator via a three-wire cable. It maintains an internal database with the latest information about the status of the motor operator.
The FTU then transmits all available information (input and output) to the SCADA system via DNP3 protocol. Non-Hubbell RTUs are fully compatible with the FlexMO motor operator, but will require additional design work.